Violent arrests reported in NYC Quebec solidarity march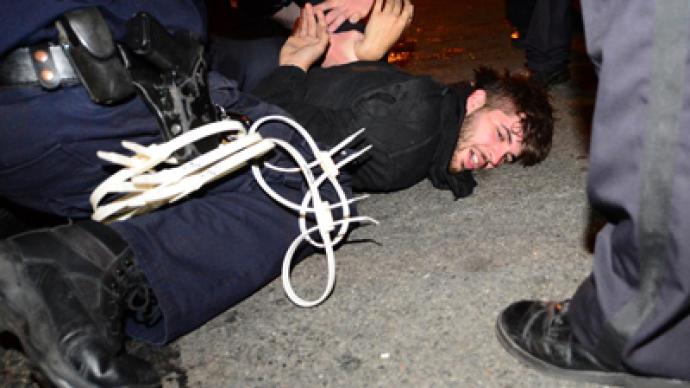 Occupy Wall Street activists are tweeting that several protesters have been violently arrested by the New York City police following a rally to support the student movement in Quebec.
­The demonstration was held on Washington Square, but protesters were later reported to have started marching south. Police apparently responded by making arrests. Protesters reportedly continued to bang pots and pans in an act of solidarity, despite the arrests, and headed north. They eventually reached Times Square.

The student movement to protest tuition hikes and a law curbing the right to spontaneously demonstrate in Quebec has attracted support from various solidarity groups worldwide.