Pulitzer Prize board to clash over awarding Snowden reporters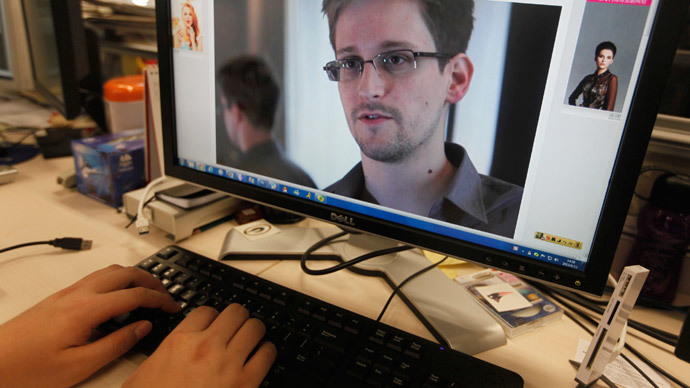 The judges in charge of handing out Pulitzer Prizes this year are considering the journalists who worked closely with former intelligence contractor Edward Snowden and the secret documents he disclosed, POLITICO reports.
Dylan Byers of the Washington, DC-based newspaper wrote on Thursday this week that his outlet can confirm that two teams of reporters involved in the dissection and dissemination of the National Security Agency files leaked to the media by Mr. Snowden last year are among those being weighed as possible recipients of a Pulitzer in 2014.
According to Byers, the panel is considering Glenn Greenwald, Laura Poitras and Ewen MacAskill for their reporting at The Guardian on the NSA's bulk metadata collection program, as well as another team composed of Poitras and Barton Gellman, who together worked on the covering the spy agency's PRISM program for the Washington Post.
Both @ggreenwald &co and @bartongellman &co are being considered for Pulitzer, we've confirmed: http://t.co/WXd61R61FD

— Dylan Byers (@DylanByers) March 13, 2014
Reporting from both The Guardian and the Post last June were among the first — as well as arguably the mostly widely discussed — to rely on NSA documents disclosed by Snowden to expose a vast and previously secret surveillance apparatus operated by the US intelligence community and the spy agencies administered by America's allied partners.
Those reports each sparked global discussions about the role of the NSA with regards to the world's digital and cellular communications, and prompted the White House to assign a group of experts to reevaluate the agency's operations. In December, that five-person panel recommended the US government consider dozens of changes to the metadata collection program and others.
But in his article for POLITICO, Byers reported that "The politically charged debate surrounding the National Security Agency's widespread domestic surveillance program, and the man who revealed it, Edward Snowden, is certain to prompt intense discussion for the 19-member Board as it gathers to decide this year's winners, according to past Board members, veteran journalists and media watchdogs."
Indeed, the fact that those reports stem from documents illegally leaked by Snowden have caused many officials to laud the former contractor as a traitor, and US House Intelligence Committee Chairman Mike Rogers (R-Michigan) — a staunch proponent of the spy programs — referred to the journalists involved in that reporting as "accomplices" during a Capitol Hill hearing last month.
"What they're trying to do is to remove it from the realm of journalism, so that they can then criminalize it," Greenwald told POLITICO last month in response to Rep. Roger's remarks.
In his report published this week, Byers claimed "the risks are manifold, and there is no easy answer" for the Pulitzer committee when it comes down to considering the NSA stories for this year's award.
"Honoring the NSA reporting — particularly in the coveted category of Public Service — would inevitably be perceived as a political act, with the Pulitzer committee invoking its prestige on behalf of one side in a bitter national argument," he said. "Snowden, who is living in Russia, is facing three felony charges in a criminal complaint filed by the Justice Department." And just earlier this week, Rep. Mac Thornberry (R-Texas) claimed during a hearing in DC that Snowden is responsible for "damage done to our national security having nothing to do with NSA."
"Yet to pass on the NSA story would be to risk giving the appearance of timidity, siding with the government over the journalists who are trying to hold it accountable and ignoring the most significant disclosure of state secrets in recent memory," Byers added. "It would also look like a willful decision to deny the obvious: No other event has had as dramatic an impact on national and international debates over state surveillance and individual privacy."
According to others, though, the Pulitzer board needn't bother making a determination about the lawfulness surrounding the Snowden disclosures. Dan Froomkin, a former Post reported who now works at Greenwald's new venture The Intercept, tweeted: "Politico wonders out loud if Pulitzer jury might side with those who think journalism is a crime. I think not."
Politico wonders out loud if Pulitzer jury might side with those who think journalism is a crime. I think not. http://t.co/DE6hwG1i45

— Dan Froomkin (@froomkin) March 13, 2014
The Pulitzer committee is expected to meet next month to determine this year's winners, and the recipients will be announced at a news conference on April 14.
You can share this story on social media: