Portland couple suing police over late-night humiliation, rights violations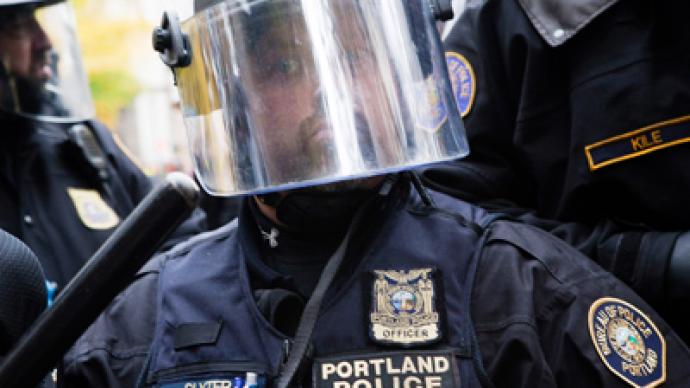 A lawsuit filed in Oregon accuses five Portland officers of unlawfully storming a residence and forcing a sleeping woman to stand in her underwear as they tased her partner and searched the area.
­The case, filed by a Portland couple against the Portland Police Bureau, alleges that on August 17, 2011, a neighbor called the police after hearing shouting in Sarah Lynn Hill and Brett Lopez's argument. The couple states that they had an argument at the apartment, but there was no physical violence. On arrival, the police accessed the balcony and shined lights into the apartment, where the couple was sleeping. According to the suit, filed December 31 in Multnomah County Circuit Court, an hour into the scene, officers decided to enter the apartment through an unlocked front door.Noticing the intrusion, Lopez asked police to leave his bedroom. Instead, one officer grabbed Lopez while the other tased him twice. He was then arrested for harassment and interfering with a police officer, but was later acquitted by a jury.Meanwhile, Hill was dragged out of bed by her arms and forced to stand in her living room in just a tank top and underwear until she was given a blanket. The police meanwhile searched the apartment.The couple seeks compensation of $70,440, plus attorney's fees for the alleged unlawful entry, unreasonable invasion of bodily privacy, use of excessive force and arrest without probable cause.
You can share this story on social media: