Poll: Government too weak on Wall Street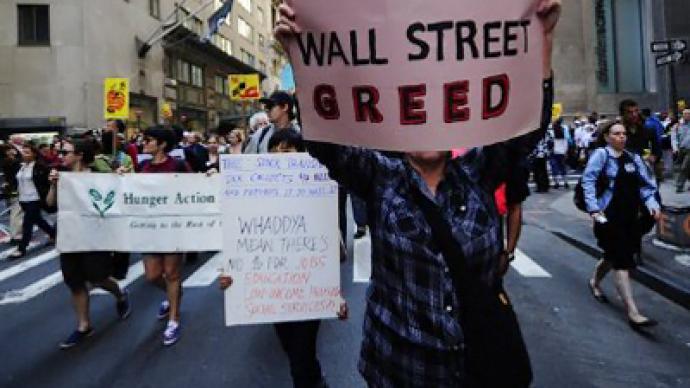 A new poll by Rasmussen found that 64 percent of Americans feel the US government has not been tough enough in its dealings with Wall Street.
The report found that many Americans heavily blame the financial crisis and economic recession on Wall Street. They feel the economic meltdown was a product of criminal behavior on the part of Wall Street insiders and that the government has not been aggressive enough in its part to pursue justice by arresting and charging Wall Street executives. The poll indicated that at least 47 percent of Americans feel some sort of criminal activity was taking place on Wall Street and it was the primary cause leading to the economic collapse. Another 28 percent blame government regulation failures and a mere 12 percent believe the collapse was due to economic conditions that were uncontrollable while 13 percent remain undecided. Off all those polled only 13 percent feel the US government has done enough to aggressively pursue Wall Street executives for criminal activity, while a 64 percent contend the US government has not acted forcefully enough in their pursuits of Wall Street executives and insiders. 5 percent of Americans also feel the federal government is more interested in helping Wall Street than helping the American people by setting up a solid, working financial system. They feel Wall Street is being aided, as opposed to investigated and punished.
You can share this story on social media: