Alabama police officer shot and killed naked student despite having non-lethal arsenal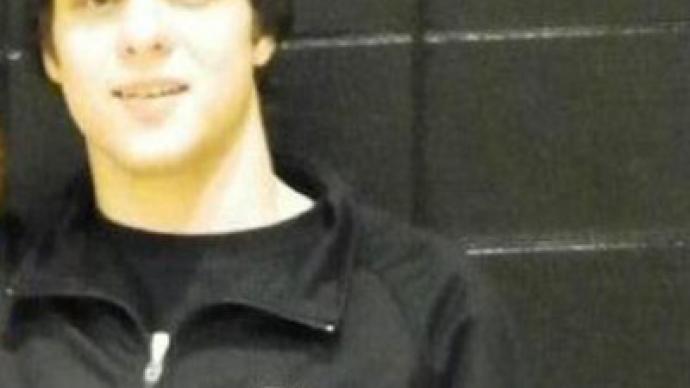 An Alabama police officer shot and killed a naked college student, despite also carrying a baton and pepper spray. Police claimed officer's the use of deadly force was necessary.
Last Saturday, officer Trevis Austin, a four-year employee in his first police job, was reportedly armed with the two non-lethal weapons and a gun when he exited the police station to confront 18-year-old University of Southern Alabama freshman Gil Collar.
Collar was naked, and had been seen banging on the police department's that night.The wounded student got back up after being shot once in the chest, and backup officers arrived seconds after the shooting took place.Authorities said that Collar, a heavyset man, was on LSD and behaved aggressively toward the officer, prompting the shooting.Mobile County Sheriff Sam Cochran told reporters that the killing was justified, "because the events were evolving so rapidly and he was so close that had he put the pistol in the holster, I don't know that he could have drawn something else."
An officer's attempt to control a situation "should match [the] level of resistance then move up or down as resistance changes," the university's police weapons policy states. Deadly force is justified only when a suspect has the intent, ability and opportunity to kill or injure someone else. Source: AP.
CCTV footage of the incident revealed that the student did not attempt to grab the Austin's weapon, nor did he get closer than a meter and a half to the officer. Police did not explain why Austin did not choose to use a non-lethal weapon.An attorney for Collar's family, former Alabama Lieutenant Governor Jere Beasley, said the university's policy "totally gives support to our position" that the killing was unjustified."There is no question the required force here was much less than shooting somebody," he told the AP. "He could not say his life was in jeopardy or he was in fear of bodily harm."A grand jury will conduct a procedural review of the incident to determine whether charges should be filed. Officer Trevis Austin was also placed on administrative leave.Collar's funeral will take place on Saturday in his hometown of Wetumpka, Alabama.