Warning sign: Police dodge fines for running red lights
Published time: 9 Sep, 2012 22:33
Edited time: 10 Sep, 2012 08:38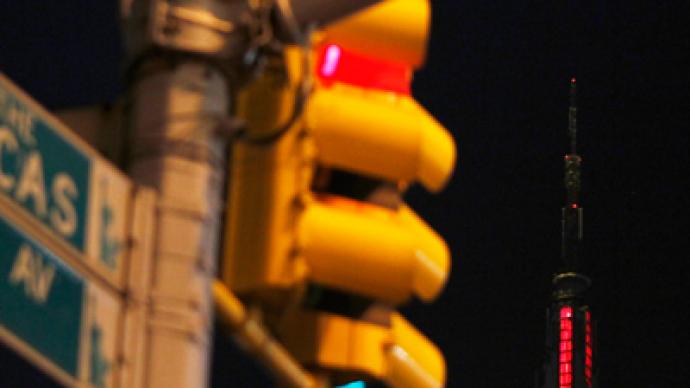 Police in the city of Rochester, NY will soon be exempt adhering to traffic lights. After police sped through more than 119 red lights in the past 18 months, the city has decided that the law does not apply to its police force.
The 119 infractions by police made up one third of all red light violations from March 2011 to August 2012. One violation was made by the Rochester police chief himself. Several of the other breaches came from solid waste services, building services, and cemetery and library vehicles. Eight violations came from animal services vehicles.
"It's definitely concerning that this many city vehicles are, in one way or another, in violation of the law around red lights," Deputy Mayor Leonard Redon told ABC News. "This number is higher than any of us would have liked."
A new city procedure states that "payment of the related fine will not be required," but employees may be disciplined by the police in other ways.
Redon told ABC that employees can receive disciplinary punishments ranging from a note in their file to suspension or termination.  Whether a cop is on duty or off duty, responding to a 911 call or not, they will have some influence on the extent of the disciplinary action. But this wasn't always the case.
"Initially when this was done, we were told all police vehicles will be exempt," said Mike Mazzeo, president of the police union. "Now they come up with criteria that (the vehicle) has to be in emergency mode, or a marked vehicle, or responding to an emergency situation."
But while 90 percent of police officers pay their parking tickets (some are excused for business reasons), Rochester police will never face a financial penalty for running a red light.
Mazzeo said the union is upset that police officers will undergo evaluations regarding their violations before a disciplinary action is decided.
"We are going to have to spend how much manpower evaluating every situation? And I'm not sure what the point is. A city employee is the same as any citizen… well, a citizen is not working."
Rochester has cameras at 29 of its intersections and violators are required to pay a $50 fine. If it is not paid on time, the fine increases to $75.
Neighboring Monroe County requires employees to pay all red light violations – a procedure that came in response to a high number of violations. But as one third of Rochester's red light violations come from police cars, cops will continue to be exempt.