Arapahoe High School shooter had planned far larger attack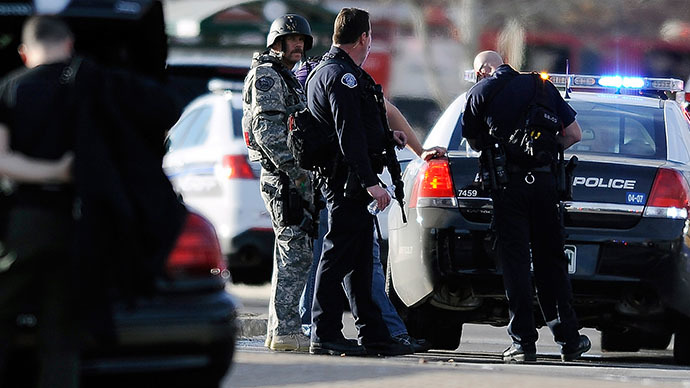 The Colorado student who killed himself after injuring another student at his high school planned to attack at least five different areas in Arapahoe High School, investigators have announced.
Karl Pierson, 18, had letters and numbers naming the school library and four nearby classrooms written in permanent marker on his arm. Arapahoe County Sheriff Grayson Robinson made the announcement in a statement Tuesday, adding that the authorities are trying to determine if Pierson was specifically looking for anyone in those areas.
Pierson also had the Latin phrase "Alea iacta est," which translates to "the die has been cast" on his forearm.
Sheriff Robinson noted that Pierson entered the building in Centennial, Colorado at approximately 12:30 pm Friday. He was armed with a shotgun, 125 rounds of ammunition, a machete, and three "functional" Molotov cocktails.
"His intent was evil," Robinson said in a press conference Saturday. "And his evil intent was to harm multiple individuals."
The gunman is thought to have been specifically targeting librarian and debate coach Tracy Murphy and one other student.
Pierson fired a round down the hallway when he entered the building and critically wounded 17-year-old Claire Davis by shooting the high school senior at point blank range. Davis was sitting with a friend at the time and investigators speculated that she was simply in the wrong place at the wrong time. The girl remains hospitalized, and her family released a Facebook statement announcing Claire is in a coma.
"The first responders got Claire to the right place, at the right time, and the doctors and hospital staff are doing a wonderful job taking care of her. We appreciate your continued thoughts and prayers, and will provide updates as her condition improves," the family said before asking that their privacy is respected.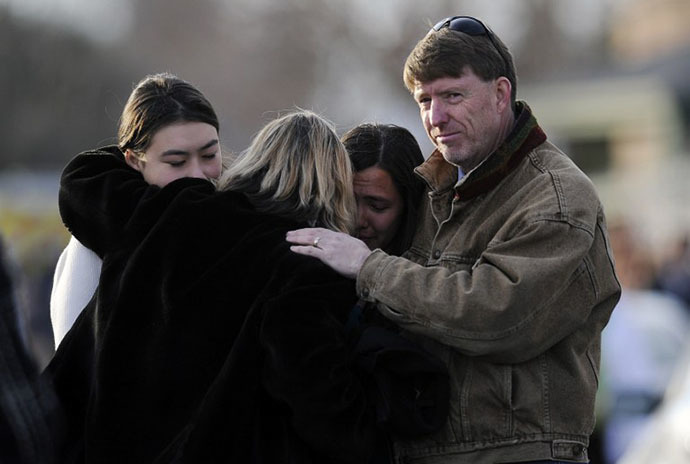 Coach Martin managed to flee the school upon learning he was a target in an apparent attempt to draw the shooter away from the rest of the student body. Pierson – who was on the debate team and ran cross country but was reportedly bullied by other students – is thought to have had held a grudge against Murphy and was suspended in September for threatening him.
Robinson denied that Pierson had been kicked off the debate team but said Saturday the shooting is being investigated "as some type of retaliation." Pierson's father told the Denver Post Monday that he and his wife attended a number of disciplinary hearings for Karl in the early months of the school year and that Martin, who has not commented publicly, should speak to reporters.
"I'm not the guy who is going to have answers on this," Mark Pierson said Monday. "Tracy Martin is the key player."
On Friday the young man managed to squeeze off five rounds before, frustrated at not being able to find Martin, ending his own life. Deputies said that while the entire incident lasted no more than a few minutes, they quickly contained Pierson in the library and watched as he detonated a Molotov cocktail.
Pierson's parents issued their own statement Monday, announcing they are "shattered by the tragic events" and asked for the community's consideration.
"Our thoughts and prayers are with Claire Davis and her family. They, and she, have suffered unimaginably, and we pray for her full recovery. We also pray for the entire Arapahoe High School community, as we know your lives are forever changed by this horrific event," said Mark and Barbara Pierson.
"As parents, we loved our son Karl dearly and we are devastated by what happened Friday. We cannot begin to understand why Karl did what he did. We ask for privacy during this unthinkably difficult time and hope that you will respect our time for time to grieve."