Pennsylvania cop reportedly pepper-sprayed girlfriend's son for missing school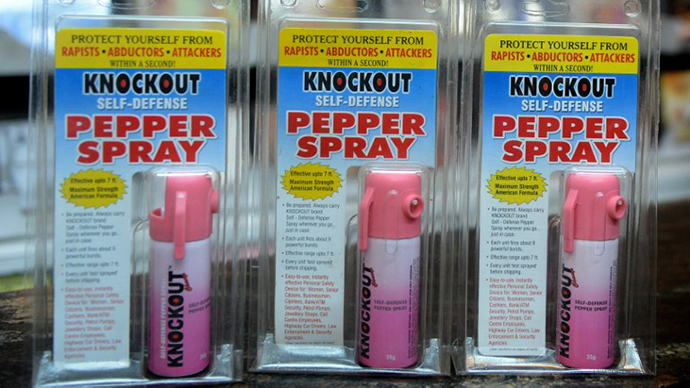 A Pennsylvania state trooper is finding himself on the other side of the law after allegedly pepper-spraying his girlfriend's son because the teenager overslept and missed school.
According to a local ABC affiliate, 48-year-old state trooper Ernest Boatright has been charged with child endangerment and harassment over the alleged altercation.
The incident occurred earlier this year in April, the Associated Press now reports, but only on Tuesday this week did the network, WTAE, report that charges had being brought against Boatright. The Pennsylvania State Police suspended the officer over the incident in November, and now the AP reports that he is on unpaid leave.
Legal documents obtained by the media claim Boatright used the spray in the room of his girlfriend's 13-year-old son, who remains unidentified. As WTAE reported, court papers claim the boy immediately woke up and began to suffer from coughing, sneezing as well as a runny nose and eyes.
The boy reportedly added that he knew he'd been struck with pepper-spray because this wasn't the first time Boatright had used the substance on him.
Until being placed on leave, Boatright worked as a state trooper on the Pennsylvania Turnpike. The alleged incident reportedly occurred at the home of Boatright's girlfriend in Menallen Township outside of Pittsburgh.
For his part, Boatright has yet to comment on the accusations. However, he reportedly told investigators that while he did use the spray, he did not actually discharge it on the boy or in the boy's room. Instead, he claims he was targeting a pair of cats in the home's enclosed porch. His lawyer, Mathew Zatko, indicated Boatright will fight the charges.
"Trooper Boatright vehemently denies the charges that have been filed against him," Zatko told WTAE. "He is very much looking forward to the opportunity to defend himself and clear his name."
Although the incident took place in April, the Associated Press reported that child welfare employees had transferred the case to local law enforcement officials, who officially pressed charges in November.
Boatright, who's been a trooper since 1989, has been placed on unpaid leave since the charges were filed. He's expected in court for a preliminary hearing on January 22.
You can share this story on social media: