Pentagon's number one enemy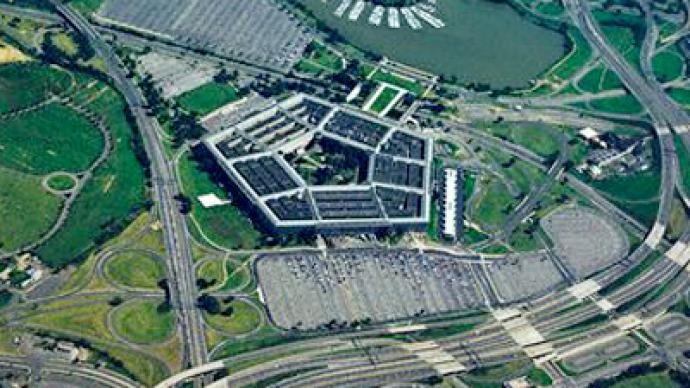 The CorrDefense agency, set up in 2003, has the most unlikely enemy of any Pentagon office.
It's iron oxidation and it is everywhere. With Bin Laden out of the picture, rust is the new bad-guy for America. At least the DoD's ledger would let you think so.If you manage to find yourself within the 3,700,000 square feet of office space in the Pentagon—the world's largest office building—you will be immersed within the headquarters of the US Department of Defense. Strolling down any of the building's seven floors, you might stumble past the Missile Defense Agency or the Department of the Army's central office.If you look hard enough, you'll also find the Defense Department's Corrosion Office. You should probably check it out if you get the chance, too. After all, the DoD is spending over three percent of the national GDP on running an operation that's main intention is eliminating rust. You know—the thing on the underside of your '85 El Camino.A recent estimate from the Defense Department reveals that the DoD is looking to spend around $115 billion over the next five years combating rust. That's around $1,000 per person, per year. Apparently the US Military can build a robotic drone aircraft to blow up Pakistani villages, yet when it came time to wash and wax their army tanks, the maintenance guy missed the memo.A report published in the Wall Street Journal last year noted that the Air Force spends nearly $2 billion each year to maintain a fleet of primeval planes. A Reagan-era B-B13 bomber still in operation, for example, has to spend more than two full days at the mechanic for every hour that it's in the air. As the US expands its war fronts in the sky and on the ground, antiquated machinery is continued to be used regularly and the toll of oxidation on tanks, trucks and planes is adding up astronomically. Rust has become such a big problem, that this year will mark the sixth annual "Mega Rust" conference in Norfolk, VA. The US Navy Corrosion Conference says it presents the industry's needs in areas of preservation and highlights new and innovative technologies and methods to help put rust to rest. In addition to regular maintenance, the military is actively seeking out other options to keep ships, well, shipshape.Aluminum- to polyurethane-based waterproofing and cathodic protection are just some of the options. Then there's always just pulling the H-1 Cobra into the garage during a snow storm. That's what mom always suggested.
You can share this story on social media: