Pentagon's code of conduct: Blow a whistle, face reprisals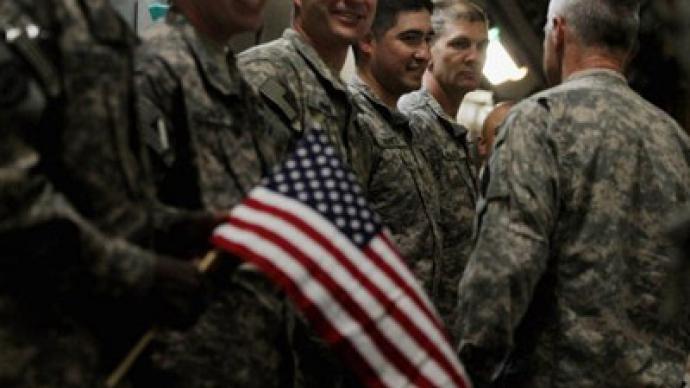 Reporting misconduct or waste of money may get you punished if you serve in the US military. And if you complain about unlawful reprisals, DoD's unit meant to protect whistleblowers is likely to turn a blind eye on it, an internal report shows.
The document dated May 2011 says officials of the Department of Defense's Office of Inspector General (IG) systematically disregarded Pentagon's own rules, which are meant to protect whistleblowers, reports The Washington Post. It was obtained by the Project on Government Oversight, a nonprofit watchdog group, under the Freedom of Information Act.
The report is based on a probe which reviewed the performance of the IG's Directorate for Military Reprisal Investigations. It says the directorate repeatedly turned down evidence of serious reprisals against those in the service who complained.
The punishments included threatened or actual discharges, demotions, firings, prosecution and mental health referral. One case involved a complainant who suffered reprisals for writing to Congress, an act considered protected communication by the Pentagon. Another case was closed on the grounds that the punishment was unrelated to the complainant's whistle-blowing, even though an officer had acknowledged that it was.
In all, investigators disputed the office's decisions to turn aside more than half of the cases it reviewed – 82 of the 152 cases in the random sample from fiscal year 2010.
The IG's reprisal investigations unit was formed in response to hearings and legislation in the 1990s, which spotlighted military's use of career-hindering mental health evaluation against whistleblowers. The office currently has 51 employees, who are charged with investigation of complaints of prohibited reprisals in the service.
In response to the report, the Defense Department's deputy inspector general for administrative investigations, Marguerite C. Garrison, last year reorganized the office and began an overhaul of its manual.
But independent experts are skeptical as to the efficiency of the move.
"This devastating report proves one of our worst fears – that military whistleblowers have systematically been getting a raw deal," said Danielle Brian, executive director of the Project on Government Oversight.
You can share this story on social media: