Pentagon goes to Silicon Valley in bid for combat zone biometric scanners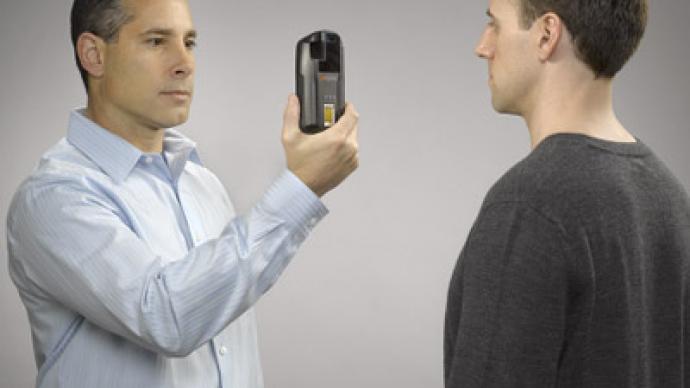 The US Department of Defense has hired a California company to tailor-make a mobile platform capable of detecting an individual person's fingerprints, eyes, face and voice from a distance.
AOptix,  a technology innovation company based in Campbell, California, announced the $3 million research contract to develop a biometric scan system for the Pentagon. The firm will work together with CACI International Inc., an information technology company, to deliver the new detection system.The company was chosen by the DoD as it offered a "unique integration of biometrics, including iris, fingerprint, face and voice recognition, with smartphone technology," a company press release reads.AOptix promises to incorporate its breakthrough technology in providing the Pentagon with a tailored platform with "exceptional ease of use coupled with unparalleled identity verification accuracy for in-field use, even under challenging conditions." "Users of these systems in-field will benefit from a more compact, lightweight, versatile and accurate identity verification device than has previously been available," Dean Senner, Chairman and CEO of AOptix said in a statement.The hardware that the DoD will be offered is peripheral, and is an add-on to a phone which gives the mobile device the necessary sensing capabilities to acquire the biometric data. AOptix will also provide a software package to decipher the data.Currently, Washington uses a device known as the Handheld Interagency Identity Detection System (HIIDE) to scan, upload and transmit someone's biometric information. AOptix boast better specification, as its product can scan faces two meters away, irises from one meter, and voices from within the typical distance from a phone. Thumbprints will require a special glass surface.CACI is being brought in as an expert of DoD technology and deployment criteria. The firm, based out of Arlington, Virginia, has experience in managing data in secure environments, most importantly in mobile device management, secure wireless transport and advanced encryptionIt is speculated that the new application will be made for the Android operating system, Wired Magazine reports. The Pentagon is expecting delivery in two years.
You can share this story on social media: