Pentagon future-tech chief pocketing funds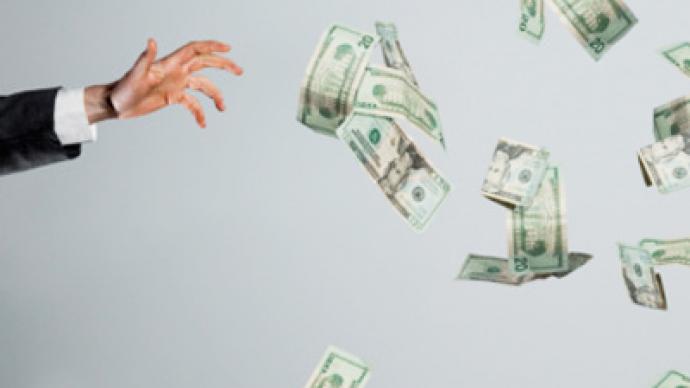 Documents obtained by the Danger Room blog on Wired.com revealed important conflicts of interest regarding DARPA contractors and DARPA Chief Regina Dugan, who it turns out, is part owner and is owed money by a contractor.
DARPA or Defense Advanced Research Projects Agency is the Pentagon's research and development arm. It was created following the Soviets successful launch of Sputnik in 1958. The sole purpose of the organization is to develop new technologies of the US military.Dugan has invested thousands of dollars into RedXDefense, one of her agency's own contractors; meanwhile RedXDefense is also in debt to Dugan – owning her $250,000. Given the revelations it is quite possible that DARPA funds could end up in the pocketbook of the agency's director. US tax dollars pay the contract organization, which in turn will use the funds to pay off its debt to Dugan, who also benefits from the company's success as an investor. In fact, it is commonly understood at DARPA that RedXDefense is Dugan's family business. Financial documents have revealed a clear conflict of interest all the way at the top of the organization. However, government officials insist Dugan has done nothing illegal. Others disagree."Dugan should have known better. She should have divested herself from her financial interest in this company," Nick Schwellenbach, director of investigations at the Project on Government Oversight told Wired. While Dugan may not have directly engineered the contract, it is hard to imagine her ties to the company did not impact the contractor selection. "I find it hard to believe that the program managers at DARPA would not know that their boss formerly headed this company and that her family members work there," Schwellenbach said. "If I was a DARPA employee, I wouldn't want to be in a position of depriving my boss' family members of a large contract."Offering contractors to RedXDefense ensured the company's success. IT ensured the company could pay Dugan back and return on her investment. Such conflicts of interest apparently are fine, no problem, according to DARPA Deputy Director Kaigham "Ken" Gabriel."It's not that big of a deal," he said. "Honestly, this is something that is prevalent."Gabriel's argument – everybody does it, so it's ok. He argued that dues to the competition for talent, the government must seek out those who have been successful in the industry, which means they often bring with them many past connections and conflicts. In the past however restrictions on awarding contracts that could be perceived as conflicts of interests were strict. A former university employee would have been banned from awarding a contract to someone from their old school. Today, the rules have changed. "More realistic conflict of interest rules have been applied to people coming to work at DARPA," Gabriel contended. Contracts can be awarded today, so long as the manager with the conflict seeks out another manager to issue the contract. One manager can designate another make the decision on the matter. As an employee however you may be asked by a superior to rule on a conflict they may have. You then have an invested interest in approving the contract to win favor with a superior, much like when managers approve contracts with ties to the director. Essentially, passing off the decisions regarding conflicts to other managers will likely create father conflicts of interest.
You can share this story on social media: