Rand Paul thinks Senators should actually read the bills they are voting on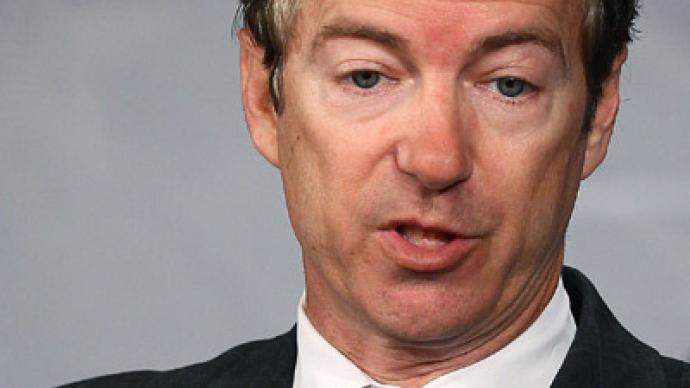 Well, here's a novel idea: Senator Rand Paul (R-Kentucky) has introduced legislation that would make it mandatory for elected lawmakers to actually read bills before voting for or against them.
From Washington, D.C. on Friday, Sen. Paul put forth a bill that, if passed, would permit one full day of reading for every 20 pages of legislation being presented. He introduced the bill last week before the US Senate was scheduled to vote on a 600-page legislation that brought together topics as varying as highway funding and student loans all into a single document proposal.
"Not one member of the Senate will read this bill before we vote on it," Paul insisted. "For goodness sakes, this is a 600-page bill. I got it this morning."
Paul suggested that the lack of public faith in the current Congress could be blamed on, among other things, lawmakers lacking a basic understanding of the legislation they are elected to decide on. Rule 28, Paragraph 9 of the Senate guidebook currently require bills to be put on hold for 48 hours before being brought up for vote, but Sen. Paul said even that provision is rarely enforced.
"Congress has a 10 percent approval rating and one of the reasons is that we don't even obey our own rules," said the Senator. "At the very least, we ought to adhere to our own rules," he said. "Forty-eight hours is still a challenge to find out everything in here."
In hopes of remedying the public's disapproval with Washington, Paul put forth his bill that he hopes will help Congress come to terms with the exact issues they are expected to vote on.
"In keeping with my pledge to increase transparency and accessibility in the U.S. Senate, I am proud to introduce this rule change today. Too often in Congress, legislation is shoved through without hearings, amendments or debate. If we are to answer to the American people, it is imperative we pay close attention to the legislation we consider to ensure it is in concert with the Constitution and purview of the Senate's authority," he said.
Paul also introduced a separate legislation, S. 3359, which he described as "A bill to end the practice of including more than one subject in a single bill by requiring that each bill enacted by Congress be limited to only one subject."