'Abomination': Rand Paul slams NDAA as bill passes US Senate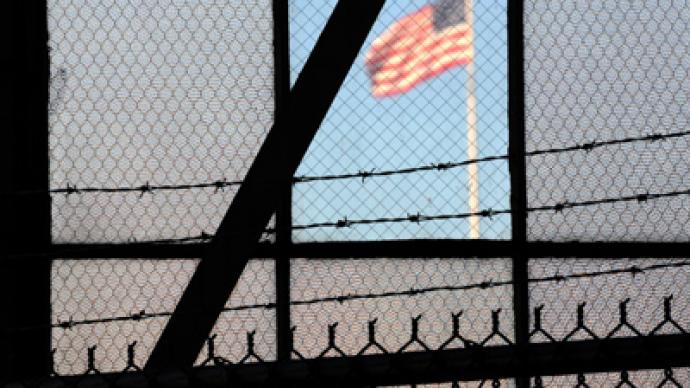 The controversial NDAA bill, which allows for the indefinite detention of US citizens, was approved by the Senate despite White House threats to veto the legislation. Republican Senator Rand Paul (R-KY) has decried the law as an "abomination."
The libertarian Republican voiced his concerns to a conference committee following the decision to give the present version of National Defense Authorization Act (NDAA) the go-ahead. Paul cited the committee's decision to scrap an amendment that would have prohibited the indefinite detention of US citizens suspected of terrorist activities.
"It's [the amendment] been removed because they want the ability to hold American citizens without trial in our country. This is so fundamentally wrong and goes against everything we stand for as a country that it can't go unnoticed," Paul told the committee. He went on to condemn the bill as an "abomination" that deprives US citizens of the right to a fair trial.
"When you're accused of a crime in our country you get a trial, you get a trial by a jury of your peers, no matter how heinous your crime is, no matter how awful you are, we give you a trial," he said.
Rand Paul (AFP Photo / Mandel Ngan)
Senators in favor of the bill disregarded Paul's claims, maintaining that the language in the legislation protected Americans' constitutional right to a trial. They argue that US citizens who affiliate themselves with foreign powers consequently sacrifice their constitutional rights.
Under the contested act, the President reserves the right to jail any US citizen suspected of aiding terrorists or forces hostile to the US and its allies.
Earlier this month, the Senate approved the Feinstein Amendment that specifically prohibited "detention without charge or trial of a citizen or lawful permanent resident of the United States apprehended in the United States, unless an Act of Congress expressly authorizes such detention." The exemption of this amendment by Senators removes current safeguards that prevent the president from incarcerating an individual suspected of terrorism.
The Legislation will now go to the White House, where it may be vetoed by President Obama.
"The Administration strongly objects to section 1031's restrictions on the use of funds to transfer detainees from the detention facility at Guantanamo Bay to foreign countries," the White House said in a policy statement.
Obama signed the 2012 version of the document into law last September, but included a statement saying that his administration "will not authorize the indefinite military detention without trial of American citizens."
The legislation also stipulates a significant increase in the Pentagon budget, including $88.5 billion for America's ongoing wars and other operations around the world. The total amount of military spending set out in the new bill is $1.7 billion over what the Obama Administration initially put forward in its 2013 budget.
The House Armed Services Committee has hailed the measures as "an incremental step to address the $46 billion decrease when considering where the president proposed national defense [spending] would be for fiscal year 2013 in last year's budget."