US Patriot missiles in Poland will be combat-ready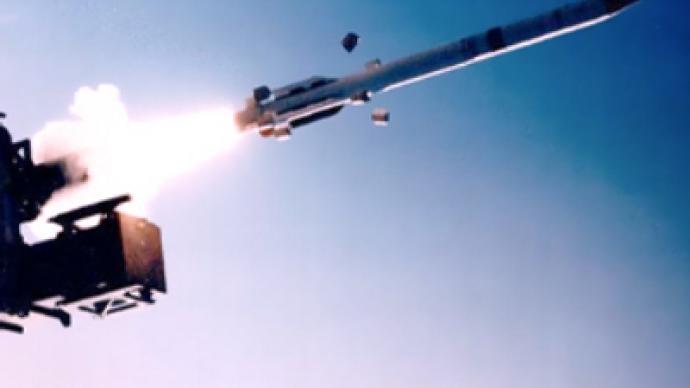 Patriot surface-to-air missiles, which Poland will host under an agreement with the United States, will be combat-ready, not dummy varieties as Washington earlier suggested.
The news comes on Friday from Polish Deputy Defense Minister Stanislaw Komorowski after negotiations with his American counterpart Alexander Vershbow in Warsaw. He added that the American battery will be capable of being integrated into Poland's air defense system, Polish media reported.
The United States agreed to deploy Patriot missiles in Poland in August 2008 amid the leap forward in the negotiations on the antiballistic missile defense in Eastern Europe. Warsaw argued that it needed better protection from a possible aerial strike if it were to host American missile interceptors.
After the Obama administration revised the Bush-era plan, the agreement on Patriot missiles remained in force.
Earlier reports said the Pentagon would deploy all the infrastructure needed for the battery's operation, but the missiles themselves would not have combat warheads.
Vershbow visited Poland to present the new US missile shield plan. The Pentagon wants a naval-based system patrolling European borders as an alternative to the shelved ground-based system. It will use AEGIS radars and SM-3 missiles to intercept possible ballistic missiles.
Starting from 2015, ground elements will be added to the system. Several bases in Europe will host SM-3 missiles. US officials, including Secretary of State Hillary Clinton, said Poland and the Czech Republic, both of which were part of the old plan, could be one of the hosting countries.
Earlier, Ukrainian and American officials stated that Ukrainian territory may be used in some way in the new antimissile shield. A joint system, which would include Russian facilities, is also on the agenda.
Commenting on the developments on Friday, Russian Foreign Minister Sergey Lavrov said Moscow wanted Washington's plans to have greater transparency.
"The United States are developing an alternative system, which will not cause problems we had with the third positioning region [in Poland and Czech Republic – RT], but we'd like to have more clarity on later stages," cites him ITAR TASS.
You can share this story on social media: