Koran-burning pastor plans armed rally at US mosque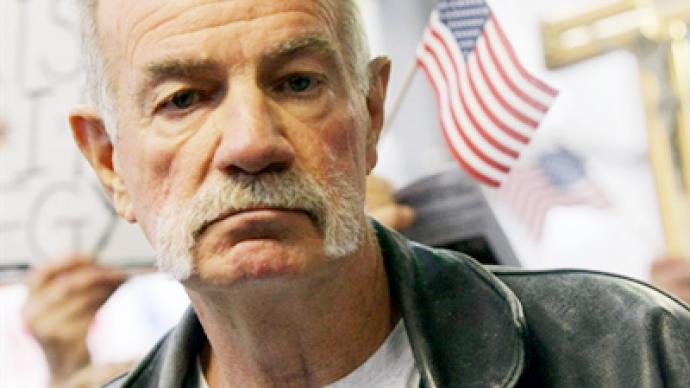 Fundamentalist Christian pastor Terry Jones who recently incited riots in Afghanistan following Koran-burning rumors is planning an armed rally at the largest mosque in the US.
The mosque, located in a Detroit suburb, sits in a heavy Muslim community in America. A Michigan prosecutor is now trying to block the rally, saying the call for arms and violence is too strong to allow the rally to take place. Prosecutors argue the rally could provoke riots and cause intense violence. The Pastor has called for people to fight the Muslim threat in America, and has himself received a number of death threats. Officials are hoping the court will order Jones move his rally away from the mosque in an attempt to avoid violence. "We have made it very clear that we are coming there with very, very peaceful intentions," Jones told a local Detroit television station. "We will be armed. We do have concealed weapons permits."Jones said his rally will continue as planned, and that he comes in peace – with guns. He claims the protest is not against Islam, but radical Muslims. He claims his fight is not about hate, but about standing up for America.
You can share this story on social media: