Michele Bachmann: nuclear whistleblower or just a liar?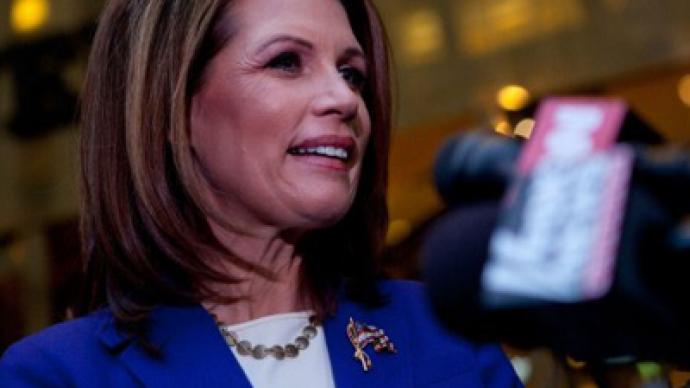 While a list of Michele Bachmann's bogus or otherwise laughable and irritating gaffes could bring enough fodder to keep a good chunk of America entertained through the election cycle, one blurb from last night is as good of a place as any to start.
It seems as if Bachmann, the gay-hating, Palin-lite presidential hopeful from the right, might have just leaked top-secret, ultra-sensitive information during Monday night's GOP debate on CNN.Either that or she's just an idiot.Discussing national security alongside her fellow Republican hopefuls, Palin divulged information on nuclear facilities in Pakistan that has never, ever, ever, ever been revealed before."We have to recognize that 15 of the sites, nuclear sites, are available or are potentially penetrable by jihadist," Bachmann told moderator Wolf Blitzer. "Six attempts have already been made on nuclear sites. This is more than an existential threat."According to a fact check carried out by the National Journal, however, it has never been documented that those sites were vulnerable to attack — let alone experienced legitimate threats.Bachmann, who serves on the House Intelligence Committee, either just blew the cover on some big news that was supposed to be kept under wraps or else she just plain made the news up. If it does happen to be the latter, it won't be the first (and probably not the last) time that Bachmann has made news out of nothing. At earlier speaking engagements this year, the candidate called out Cuba for having terrorist missiles from Hezbollah ready to strike the US. And, of course, there is America's threat by way of the Soviet Union that exists as well.No matter which way you look at it, however, it can't be good for her campaign, which has been teetering between poor and terrible in recent polls. According to the latest survey from CNN/ORC International Poll, Bachmann trails the frontrunners with only 5 percent of support from likely voters.
You can share this story on social media: