Bin Laden did not use human shield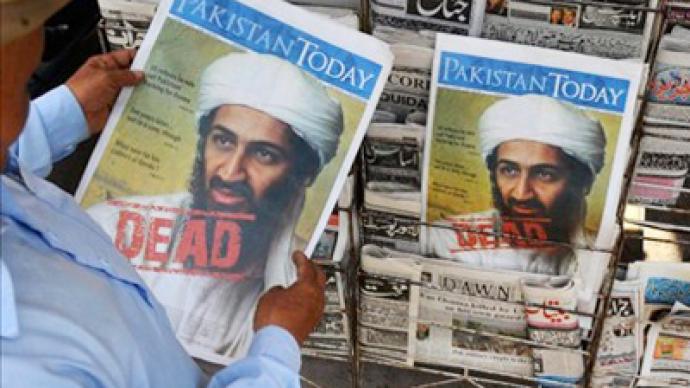 The Obama administrating is flip-flopping on an earlier claim that Osama Bin Laden used one of his wives as a human shield in an attempt to save his own life.
In the early stages of reporting Bin Laden's death, counter-terrorism official John Brennan informed reporters Bin Laden had used a woman believed to be his wife as a human shield. The White House said updated information has revised the earlier claim. It was clarified that one of Bin Laden's wives was shot in the incident, but not killed, and was likely not being used as a human shield. It appears more likely that she was caught in the cross fire. Another rumor spread by many, namely Republicans and Fox News, was that the torture technique known as waterboarding was used to gain Intel on Bin Laden's whereabouts and eventually lead to his demise. Brennan said there is no evidence waterboarding was ever used to gain the required details for the mission."The information that was acquired over the course of nine years or so came from many different sources, human sources, technical sources, as well as information that detainees provided, and it was something that as a result of the painstaking work that the analysts did, they pieced it all together that led us to the Abbottabad compound and led us to the successful operation on Sunday," he added.
You can share this story on social media: