Home of Disney World became the porn capital of the US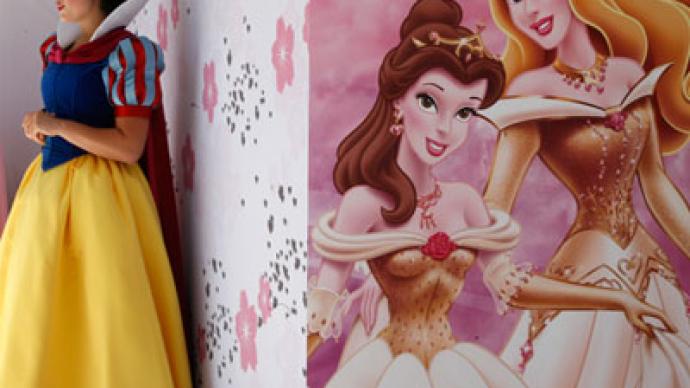 It suddenly makes sense why Donald Duck was drawn without pants on for all these years.
It turns out that Orlando, Florida — the Sunshine State city that sits just down the road from such worldwide-recognized family establishments as SeaWorld, Epot and, of course, Disney World — is also the smuttiest. That's according to Men's Health, at least, whose writers recently took it upon themselves to examine a series of x-rated factors to ask that age-old question:what town in America is most into porn?A team of investigators at Men's Health tried to uncover an answer by considering criteria such as the number of adult-oriented DVDs sold, rented and streamed on the Web all across the country, as well as the number of smut shops, online porn searches and households that pay for subscriptions to the softcore network Cinemax. When all was said and done, Orlando, FL was left at the top of the list of towns most overcome by porn-loving Americans.Orlando isn't an outlier, either. Elsewhere on the list, Tampa, FL is included at number eight, leaving just North Carolina as the only other state that can claim placement twice on the chart's top ten. Elsewhere in Florida, the city of Miami barely makes the cut-off at position number 12, and the towns of Jacksonville, FL and St. Petersburg, FL are also included further down the line, suggesting that it might be more than just a hilarious coincidence that Florida is shaped like America's penis. According to StorErotica.net, the database used by Men's Health, the city of Orlando has 28 entries for licensed adult retailers. For comparison, the store locator on the official website for the fast-food chain McDonalds reveals that they only have 23 locations. The population for the city itself, according to the US Census Bureau, is around 235,000.On the other side of the country, Las Vegas, Nevada is named as the second smuttiest city in America, followed in order by Wilmington, DE, Raleigh, NC and Charlotte, NC. But now we all know where the "O" in O-Town came from.
You can share this story on social media: