One-way ticket to US for Yushchenko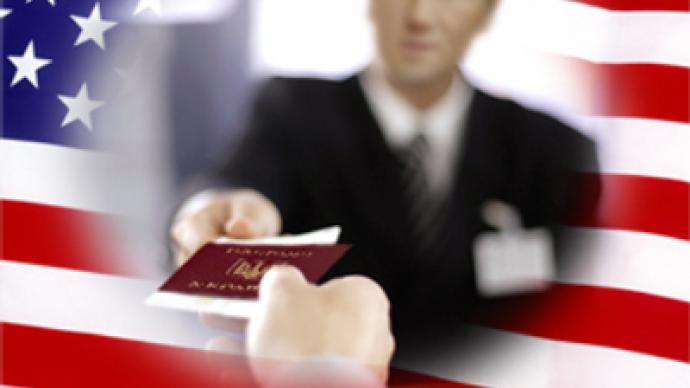 Ukraine's Communist party is collecting funds to buy President Yushchenko a ticket to the US. The people behind the move say the mock campaign symbolises the "people's impeachment" of their current leader.
Party members announced the plan during parliament's daily session, bringing turmoil to the meeting. Supporters started throwing paper airplanes and waving posters with the US flag.
After that they brought in a suitcase which they used to collect the money for the president's departure.
"We've bought him a ticket with an open date and asked the US president to give employment to George W. Bush's puppet," Evgeny Tsarkov, Communist party member, explained.
He said the party is going to award Yushchenko with an order "for giving up the interests of Ukraine to Romanians."
The communists are also ready to give Yushchenko the suitcase itself so he can pack his things into it.
The event, labelled 'Yushchenko – suitcase – USA', started on February 10 in the resort city of Odessa and will continue on February 23 in Kiev.
According to Tsarkov, the communists will pass documents on "the people's impeachment" of Yushchenko to the secretariat on that day.
Ukraine is stuck both in political and economic crises – President Yuschenko is at war with his prime minister, Yulia Timoshenko, and the country's economy is on the brink of default.
You can share this story on social media: