100 serial rapists identified by DNA among ignored rape kits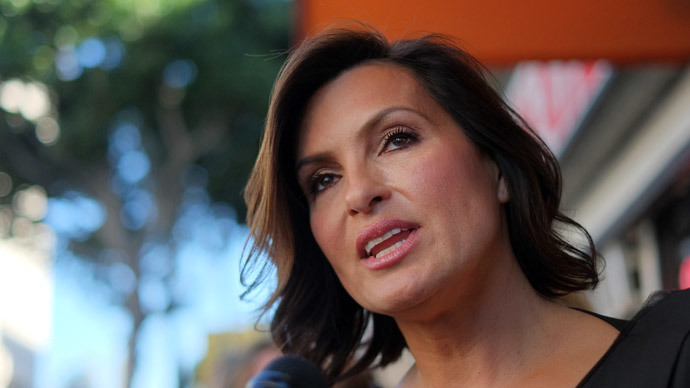 Michigan police officers assigned the task of processing the thousands of rape kits their predecessors ignored have already struck gold: identifying at least 100 serial rapists who managed to commit multiple assaults that went unsolved, until now.
Authorities in two US states have said their jurisdictions have fallen behind on testing rape kits, the evidence medical personnel collect directly after an assault with the aim of identifying an attacker. The process varies by state, but in most cases a doctor or other professional will swab a victim's body, take blood samples, and extract any debris located on their body or clothing.
Despite being attacked and then undergoing such an intensive process afterward, many victims have seen their crime go unsolved for a variety of reasons, primarily budgetary.
Police in Detroit were no exception to the backlog, and when officers found more than 11,000 unexamined kits from as far back as the 1980s in 2009, the race was on to find the perpetrator. Wayne County Prosecutor Kym Worthy announced in a press conference this week that police have made their way through 1,600 of the 11,000 kits so far.
"These rape kits in Michigan are over 25 years old," Worthy said, as quoted by Kim Craig of WXYZ news. "We want to make sure we deal with the victims mercifully, honestly, and genuinely."
Combing through the backlog has already resulted in 14 prosecutions. Among those identified in what has been dubbed the "Detroit Rape Kit Project" is DeShawn Starks. Prosecutors say that Starks, now 32, approached a woman in 2003 pretending to have stomach pains. When she tried to help him, Starks allegedly flashed a gun, drove the woman to a secluded area, and raped her.
The anonymous woman's rape kit sat unprocessed in storage until Worthy's office began sifting through the evidence ten years later. Stark meanwhile victimized another woman in 2003, with that rape kit following the same path of the first woman's. Starks was convicted of raping two friends in 2013 as the pair was walking home from a party. He has since been sentenced to 45 to 90 years in prison.
Unfortunately the problem is not limited to Michigan. An estimated 400,000 rape kits throughout the US remain unprocessed, helping an untold number of rapists walk free and leaving many victims to wonder if they will ever receive justice.
Mariska Hargitay is one woman working to raise awareness about the dire statistics. Hargitay plays Sergeant Olivia Benson on the popular NBC show "Law & Order: Special Victims Unit" and appeared alongside Prosecutor Worthy at the press conference earlier this week.
"I was in shock. I was outraged and I just assumed kits were being tested," she said, calling it "mind-blowing" that so many have gone unexamined. "My head exploded…We have the means to do it and DNA equals justice."
Hargitay's character on "Special Victims Unit" is herself a sexual assault survivor, inspiring fans of the show to get in touch with Hargitay and tell their own stories. Convinced by these letters, Hargitay started the Joyful Heart Foundation in 2004 in an attempt to stop violence against women. She is now producing a documentary called "Shelved" about the scores of untested rape kits, calling the lack of testing "the clearest and most shocking demonstration of how we regard these crimes in our country."
"Every day in the United States women and men take the courageous step of reporting their rape to the police," the actress said at the press conference, as quoted by the Associated Press. "And because of what those individuals have suffered, their bodies are crime scenes. They're living, breathing, feeling crime scenes from which doctors and nurses collect evidence in a sexual assault collection kit."
You can share this story on social media: