On eve of Russian visit, "Obamania" failing to excite busy Muscovites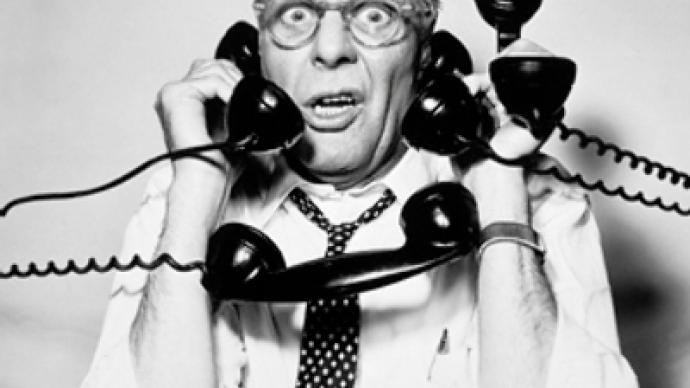 On the eve of Barack Obama's arrival to Moscow, many Russians are showing a surprising degree of indifference to the trip, while others say they didn't even know the American president was coming.
Some observers are blaming the public's political inertia on the "westernization" of Russia, while others say it is symptomatic of the wide range of choices (for example, there are an estimated 38,000 different newspaper titles available in Russia today) now available to the average Russian consumer. In other words, there are simply too many distractions to think about yet another world leader creating traffic nightmares around the capital, a city of 12 million people.
Meanwhile, other Russians are taking a more wait-and-see approach, saying the green American president doesn't deserve so much fanfare at this point in his short career.
"Russians are not known for pouring out their emotions like other people," commented Anastasia, a lawyer in the Russian capital with a western firm. "Obama will have to earn our smiles and approval, and that will take some time."
Whatever the cause might be, Barack Obama's inaugural presidential visit to Russia is failing to stir up the passions as it did during his wildly anticipated European tour.
While Obama will certainly attract crowds during his two-day whirlwind Moscow trip, he will probably not feel like an international rock star in Russia as he did in Prague, the Czech Republic, for example, where tens of thousands of cheering spectators packed Hradcanske Square on April 5 to hear him deliver a heavily scripted speech.
In Russia, the national pulse for all things American has cooled dramatically recently, especially since last year's 5-day war with Georgia, which made average Russians much more sensitive to how they are represented (and not) in the western media.
Moreover, the grinding economic crisis, which has left many Russians scrambling to make their monthly loan payments that they borrowed on everything from widescreen televisions to European vacations in the boom times, is leaving many Muscovites with more pressing issues to think about.
"It's not that we don't care about politics," said Dima, a sales manager in a Moscow sporting goods outlet. "But a lot of us, like people everywhere these days, just got too much else to think about to give much thought to Barack Obama."
Too busy to care…
"I don't want to sound jaded, but Muscovites must deal with such visits all the time," commented Sophia, a math teacher at a centrally located school in the capital. "Moscow is not a small Czech village; Moscow is the largest city in Europe. Naturally, that makes us less prone to get excited about high-ranking visits by dignitaries and world leaders. But it's not that we are indifferent to Obama. Actually, I rather like him."
Katerina Moroz, an international relations student at the Diplomatic Academy of Moscow, says she found out about Obama's visit from her latest exams.
"During our final exams before the summer break, our professor asked us several questions about Barack Obama and his policies," Moroz said. "We understand that the trip is very important because it could represent improved relations between the United States and Russia."
Asked if she believed Obama represented a big change for America's foreign policy, Moroz was skeptical, citing the reappointment of Pentagon chief Robert Gates as Obama's Secretary of Defense.
Gates, who replaced Donald Rumsfeld, served in the same position under the former Republican President George W. Bush.
"Seeing Gates back in the same position, but with a different party, suggests to me that not much will change when it comes to America's foreign policy, but I hope I am wrong," Moroz said.
Meanwhile, Sergey Kamalov, who is moonlighting as a taxi driver since his furniture import business was forced into bankruptcy last month, summarized how many Muscovites will certainly feel about Obama's upcoming trip: "A lot of Moscow motorists will be cursing the name 'Barack Obama' as they attempt to find side streets that are not closed to traffic. Maybe we'll even name a small street after him".
You can share this story on social media: