Oil prices rise as Arab unrest intensifies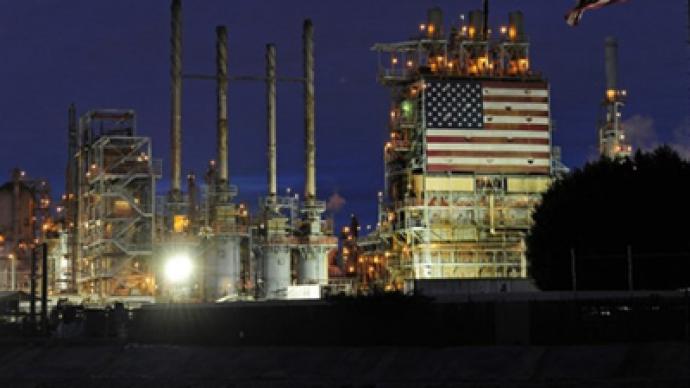 Crude oil futures continued to rise toward $107 a barrel as unrest in Libya continues and growing fear unrest could spread to other oil-producing states grew deeper.
Crude prices grew by $2.45 to $106.87 a barrel in trading on the New York Mercantile Exchange having earlier hit a day high of $106.98. Futures trading rallied 2.5 percent on March 4, pushing the rise over the past week to 6.4 percent. As conflicts intensify and speculation runs rampant over further unrest in neighboring states, prices are likely to continue to climb. "As the violence rages on in Libya, there are mounting fears that the country's supply disruptions will be prolonged and that other producers in the immediate vicinity will suffer similar outages due to political unrest," said strategists at Barclays Capital, reported MarketWatch. Some nations, particularly the United States, are considering tapping into reserves to prices down prices, while Saudi Arabia said it would increase output to offset prices. In the long-run however, the lack of a solution to the conflict and to the security of the oil supply from the region may increase prices anyhow. In addition to unrest, a number of oil-rich nations in Africa and elsewhere are due to hold election which are likely to bring about regime change which could change national policies and affect the oil supply, bring about greater risk. Nigeria is one example. The two previous election cycles were marked by sharp rises in oil theft and attacks on the energy infrastructure in the months leading up to the polls and in the immediate post-election period," Barclays Capital strategies explained.
You can share this story on social media: