Double deceit? AIDS cure scammer accused of billion-dollar oil hustle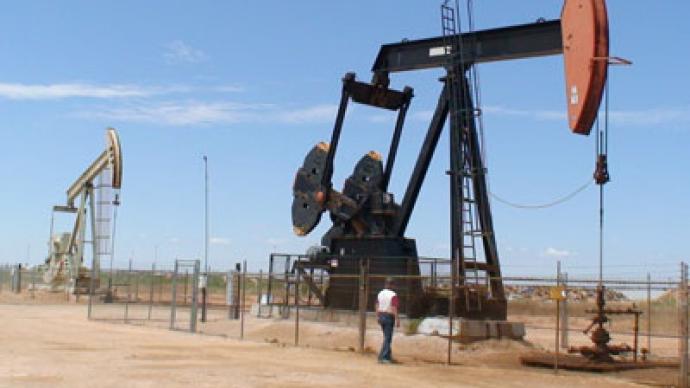 A Pennsylvania man is facing 23 charges of fraud after allegedly swindling investors by telling them he owned $10 billion worth of Texan oil. It's is not his first run-in with the law, as he has already served time in jail for an AIDS cure scam.
­For more than a decade, Richard J. Harley claimed he owned 10 million barrels of oil on a land patch in Texas. He promised investors stellar profits if they could just spare some cash for him to pump out the crude. Harley also claimed that his enterprise, RJH and Co. Inc., was a "vertically held integrated privately held holding company owning, controlling, leasing, developing, and administering assets in commercial and residential real estate, petroleum products, and commodities," court documents state. RJH and Co. Inc. was claimed to have "unrestricted bond power" over Federal Reserve Bank instruments worth more than $700 billion. Prosecutors say the black gold was bogus, and that the cash Harley took from investors went straight into his pocket. And Harley, as it turns out, is a scammer with experience. In the 1990s he and his wife ran a hoax AIDS clinic that claimed it could rid patients of the deadly disease by pumping oxygen and ozone into their rectum. The couple made over $300,000 by tricking investors and patients, but were eventually caught. Harley was sentenced to five years in prison. But soon after his release, Harley started RJH, the company prosecutors say was simply a new front for swindling cash from unsuspecting victims.This time around, Harley was able to avoid the attention of the authorities for almost ten years. In 2009, after an investor won a $1.1 million judgment for a failed promise of $1 million in return for a loan of $239,500 to Harley and his wife, the FBI started paying close attention to the Pennsylvanian swindler. Harley later tried to file three bankruptcy petitions loaded with false information about his assets and liabilities in an effort to cover up his schemes. He also attempted to secure a loan by depositing two $500 million checks that he claimed were issued by the Federal Reserve Bank of New York, court papers say.  Harley now faces 15 counts of wire fraud, two counts of bankruptcy fraud, five counts of making false statements on bankruptcy schedules and one count of bank fraud. He faces a maximum prison sentence of 365 years.