Ohio man remains legally dead despite his recent court plea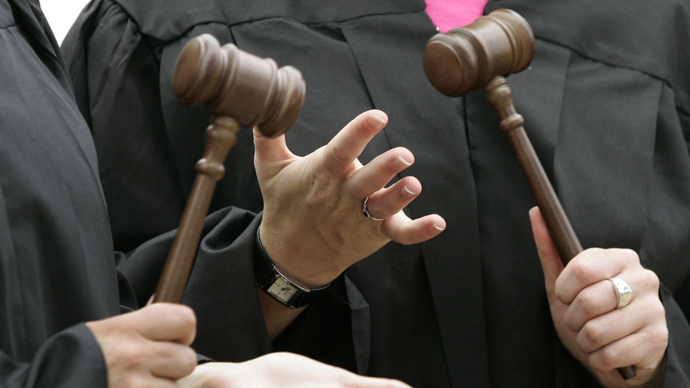 Consider northwest Ohio man Donald Eugene Miller Jr. the walking dead - as he has been since 1994.
Miller was ruled legally dead by a court in 1994, eight years after he disappeared from his home in Arcadia. His appeal Monday in Hancock County Probate Court to rescind his "death" didn't earn a change of status in the view of the law.

Judge Allan Davis, the same judge who ruled him dead nearly 20 years ago, said Monday nothing will change for Miller, who was informed of his status by his parents upon his return in 2005.

Miller's request for a reversal did not fall within the three-year legal limit for challenging a death ruling, Davis said, according to The Courier.

"We've got the obvious here. A man sitting in the courtroom, he appears to be in good health," Davis said.

Miller fled the state to avoid paying child support, the judge said in court.

"I don't know where that leaves you, but you're still deceased as far as the law is concerned," Davis said.

One can be legally declared dead in absentia despite the absence of solid proof of one's death - for instance, the existence of remains that can be attributed to the person - often after a certain period of time determined by jurisdictional law.

Miller withheld most details of his past in court Monday, saying he was an alcoholic and unsure of what to do once he lost his job.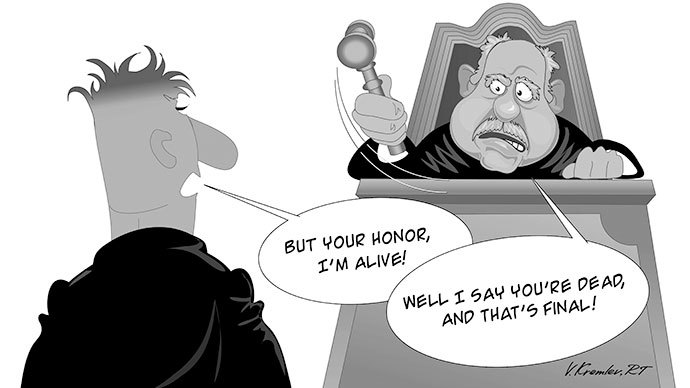 "My paycheck was being taken away from me and I had nothing left," he said.

He worked in various places in Atlanta and Florida after leaving Hancock County in late 1989.

"It kind of went further than I ever expected it to," Miller, 61, said. "I just kind of took off, ended up in different places," he said.

He asked the court to reverse the death ruling so he can begin to receive Social Security benefits and apply for a driver's license again. Both were canceled upon the 1994 ruling.

Miller, now of Fostoria, may have more luck with the Social Security Administration in federal court, though his lawyer said Miller does not have the resources to pursue such a challenge.

"My client's here on a wing and a prayer today," attorney Francis Marley said.

Miller never contacted his two children upon leaving Ohio, he told the court.

His ex-wife, Robin Miller, said she asked for the death ruling to get his Social Security benefits for the sake of his children. She refused to testify in the case.

He owed around $26,000 in overdue child support once the death ruling was made, she said.

Though she sympathized with him, she said she opposed his request for reversal given she does not have the money to pay his benefits back.

You can share this story on social media: