9 arrested as anti-GMO activists block Monsanto site in California
Nine anti-GMO protesters were arrested for blocking the gates to a large Monsanto seed plant in Southern California. The action aimed to draw attention to a November ballot initiative that would require labels on genetically modified food.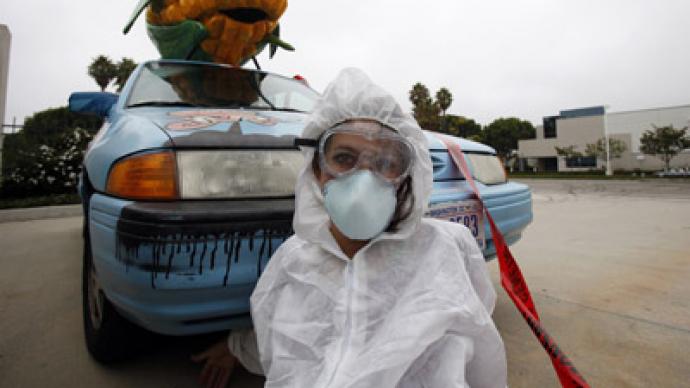 Around a dozen activists from the Occupy Monsanto movement, some wearing biohazard suits, arrived at the plant on Wednesday morning and chained themselves to vehicles they parked at the entrances to Oxnard's Seminis Vegetable Seeds.
The blockade prevented trucks from entering or leaving the facility for nearly six hours. Police arrested nine of the activist for trespassing, protest organizers said. The event was a preview of around sixty other events planned to take place next week in countries around the world, demonstrators said.
Seminis, a Monsanto subsidiary, is the world's largest developer, grower and marketer of vegetable seeds. Its latest GMO product is sweet corn altered to withstand a common weed killer, and to ward off certain pests.
California voters are set to vote on a ballot initiative that would require labels on most processed foods informing consumers whether the crops or animals used in making them were genetically modified. Occupy Monsanto is not affiliated with the proposal's backers.
You can share this story on social media: