Occupy My Class: OWS becomes a college course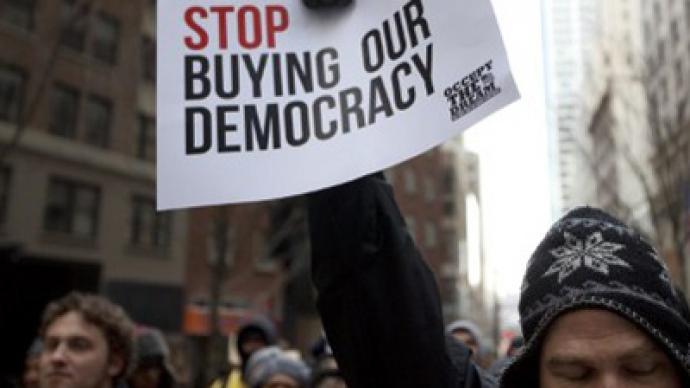 The terms 99-percenter will soon refer to more than just the majority of Americans disenfranchised by a corrupt Congress and bailed-out banks.
Landing a 99 percent in a Roosevelt University course will turn many students this semester into top-of-the-class occupiers.Chicago's Roosevelt University is now offering a class on the recent Occupy Wall Street movement, allowing students to enroll in an up-to-date political science course that tries to examine the protest campaign that has spread across the US and the globe. A course at New York University opened up last year that examined the historic ties between Washington and Wall Street, but the latest offering from Roosevelt emphasizes the Occupy movement in particular, which began in Lower Manhattan in September 2011. After an encampment began at New York's Zuccotti Park, several other demonstrations developed across the country, including a large protest in the Windy City as well.Jeff Edwards, an associate professor of political science and an expert in social movements, will instruct students with a curriculum that he says will examine essays and articles about the Occupy movement, including pieces penned by the protesters themselves. In New York, demonstrators launched the Occupied Wall Street Journal. In the nation's capital, it was the Occupied Washington Post. Protest hubs in both cities have been raided by law enforcement, but nearly five months in, the movement continues to grow."It is exciting and timely to look at a movement as it unfolds in its early years," Edwards says on the Roosevelt website. To watch the movement grow, he says that his students will attend General Assembly meetings of the Occupy Chicago protests, in addition to studying text that examine the ties between corporate greed and inequality in America.So far 32 students have signed up for Professor Edwards' class, Political Science 390, Special Topics in Political Science: Occupy Everywhere.
You can share this story on social media: