On the street and obese - no paradox, US study reveals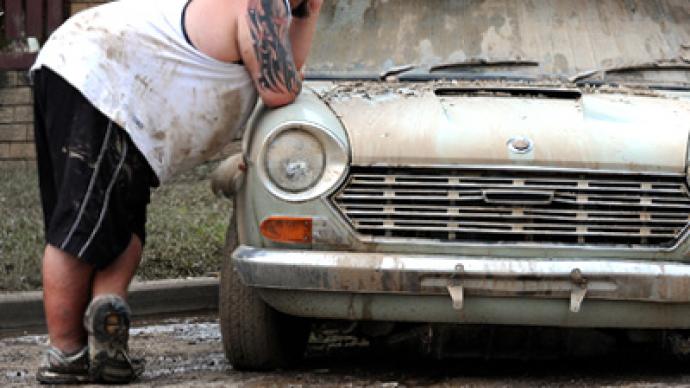 One in three homeless people in Boston are clinically obese, says a survey by Harvard and Oxford universities. The study supports the "hunger-obesity paradox" that flags obesity among the poor as the source of increasing health problems in the US.
Researchers tested the body mass index (BMI) of 5,632 homeless men and women in the city of Boston, revealing that over a third of those tested were obese.
"This study suggests that obesity may be the new malnutrition of the homeless in the United States," wrote the researchers, led by Harvard Medical School.
They found that only 1.6 percent of the homeless surveyed could be classified as underweight.
Researchers then compared their findings to the BMI of a sample 5,555 non-homeless adults using data from the National Health and Nutrition Examination Survey. They discovered that obesity among the homeless at 32.3 per cent was almost equal to the rate among the general population (33.7 per cent).
The "hunger-obesity paradox," a term coined by neurophysiologist Lawrence Scheier in 2005, defines the simultaneous presence of hunger and obesity.
The study has suggested a myriad of reasons as to why obesity is on the up among the homeless in the US.It highlights the fact that cheaper foods homeless people have access to are often high in calories and have very little nutritional value.
Moreover, researchers suggest that bodies undergoing extreme food shortages will react by retaining more fat.
A sedentary lifestyle, lack of sleep and stress are also contributing factors in the growing rate of obesity among the homeless.
"People who are homeless are under a lot of stress, and stress causes higher cortisol levels. Higher cortisol levels lead to weight gain," said nutritionist Sherry Tanumihardjo of the University of Wisconsin.
Current figures put the number of homeless people in the US at between 2.3 and 3.5 million. The National Alliance to End Homelessness estimates that economic recession will force another 1.5 million US citizens onto the streets over the next two years.
Jim O'Connell, president of the Boston Health Care for the Homeless Program and co-author of the study said obesity-related diabetes "is going to be a national issue."
The study suggests that "nutritional standards in shelters or educational efforts at clinical sites should be considered in the light of these findings."
While being underweight has been traditionally associated with homelessness, the study shows a U-turn in a society where obesity is rampant among poorer groups.