Superhero inmate is kryptonite for Obama in West Virginia primary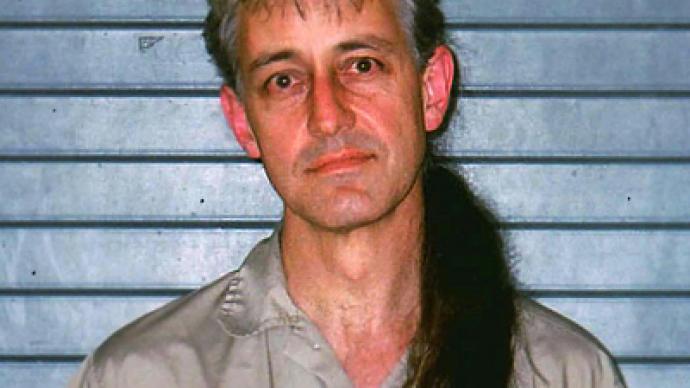 Barack Obama almost lost the West Virginia Democratic presidential primary this week, but it isn't all that odd considering the competition: Around 72,000 voters opted instead for a prison inmate that's a former super hero and really into bowling.
Keith Russell Judd, 53, received around 41 percent of the votes on Tuesday when West Virginia democrats packed into polling places across the state to fill out ballots in their presidential primary. Judd is currently serving a 210-month sentence at a federal correctional institution in Texas for extortion and isn't scheduled to be released until next year. That didn't stop the longtime NRA member and self-described "honorary member" of the Albuquerque Police Officer's Association from filling out the paperwork to be an option on primary day, though.For many West Virginia democrats, he was the best option too."I voted against Obama," Ronnie Brown, a 43-year-old electrician from Cross Lanes tells the Associated Press "I don't like him. He didn't carry the state before and I'm not going to let him carry it again."When the AP asked Brown who he did vote for, his answer was a simple "That guy out of Texas." Regardless of what voters were referring to Judd, their strength in numbers this week suggests that anyone — yes, anyone — is a viable alternative to the incumbent."Keith Judd's performance is embarrassing for Obama and our great state," West Virginia GOP Chairman Mike Stuart adds to the AP.That isn't to say that Judd's resume is anything worth disregarding, though. Even if he is currently incarcerated, he claims to be (among many, many other awesome things) a Harvard graduate, professional bass player, advocate for the homeless and, at one time, a member of the Federation of Super Heroes.He also names pro bowler Gary Skidmore as his favorite athlete and lists bowling a perfect game as a special talent. Judd also says he has ESP and possesses the ability to tell the future.This isn't the first time he's thrown his hat in the race, either. Previously he has tried to run for the presidency in 1996, 2000, 2004 and 2008. He also tried to take the title of mayor of Albuquerque, New Mexico twice and was a candidate for the state's governorship in 1994.Never before has Judd garnered this much support, though. "President Prisoner # 11593-051" does have a sort of stately ring to it though, don't you think?
You can share this story on social media: