Obama to decide on suspending aid to Egypt after Syria vote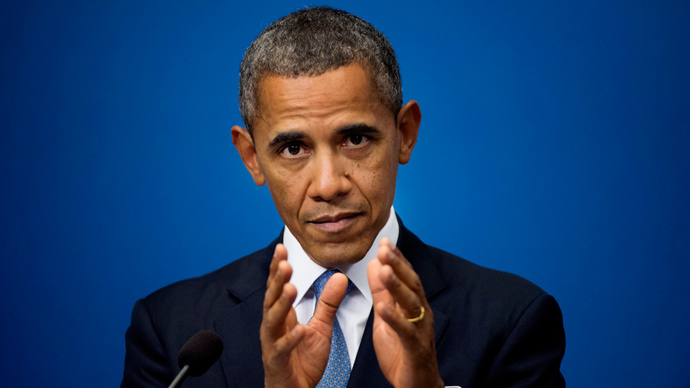 Top US national security aides have advised President Obama to suspend hundreds of millions of dollars in economic and military aid to Egypt because of remaining uncertainty after the Egyptian military forced the nation's president out of power.
Egypt currently receives $1.5 billion in US aid annually - $1.3 billion of which is designated for the military. US officials told the Associated Press that keeping the aid package intact after Mohamed Morsi - Egypt's first democratically elected president - was ousted from power could benefit Washington's future influence in the Middle East. 
The Obama administration has carefully avoided calling Morsi's July 3 removal from power a "coup" - a designation that would legally require the US to immediately halt aid payments. However, it was previously reported that lawmakers are working under the assumption that the Egyptian military did, in fact, forcibly assume control.
President Obama has been considering the most recent recommendation for at least a week, but he is expected to wait until Congress votes on whether to launch a military strike against Syria before making the announcement, the sources told AP. 
Obama will decide how much, if any, aid will be suspended, although officials are reportedly calling for a substantial amount to be withheld. Those payments would presumably resume after a new government was democratically elected.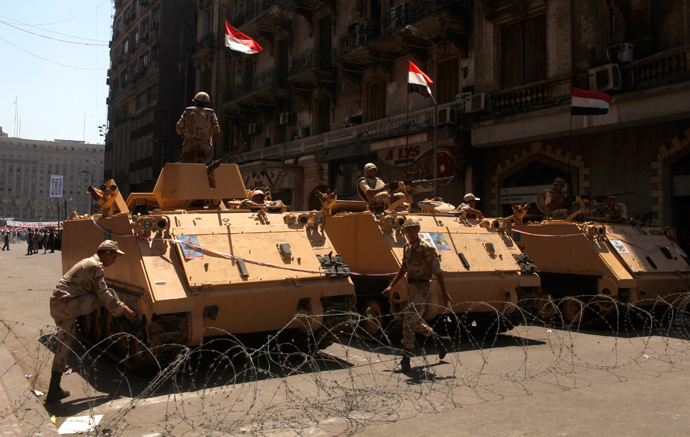 The administration quietly suspended most military aid and some forms of economic aid in August while officials sought to determine whether a coup had taken place. The White House has maintained that the $585 million aid payment due to Egypt is not technically on hold. US officials, who have until September 30 to pay, have stated that "no final decisions have been made." 
The US government could lose billions of dollars in potential costs if Obama decides to cancel foreign military aid, deputy director of the Pentagon's Defense Security Cooperation Agency, Richard Genaille, told Reuters on Wednesday. 
Egypt uses assistance provided by the American government to purchase weapons and supplies from defense, security, and technology companies. US weapons contractors stand to lose millions of dollars if aid is suspended. Washington has already decided to halt the delivery of four F-16 fighter jets built for Egypt by Lockheed Martin, one of the largest defense companies in the world. 
"We're kind of antsy about that," Genaille said after speaking at the ComDef industry conference. "There's a whole bunch of contracts out there. The bills keep coming in and we've got to be able to pay them somehow, otherwise we go into default." 
White House and State Department representatives have not commented publicly on the matter, but national security adviser Susan Rice has allegedly discussed so-called "wind up" payments for defense contractors. The US government would reportedly compensate the companies with hundreds of millions of dollars if aid to Egypt was to be cut.
You can share this story on social media: