'From my cold, dead hands': Obama task force seeks revolutionary gun reforms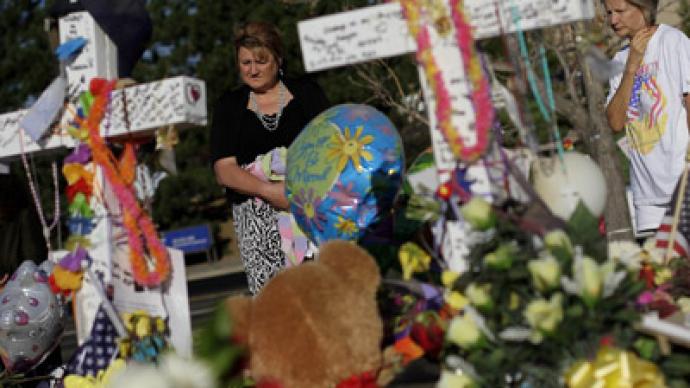 The White House is weighing sweeping gun control measures in the wake of the Newtown massacre which would go far beyond simply reinstating the lapsed Federal Assault Weapons Ban, the Washington Post reports.
An administration task force under the helm of Vice President Joe Biden is actively considering measures which would require universal background checks for firearm buyers and establish a national database to track the movement and sale of weapons.The measures, which are supported by key law enforcement officials, would also bolster mental health checks for those seeking to buy arms and increase the penalties for carrying guns near school zones or providing them to minors, sources told the newspaper.The potential changes are a response to the fatal shootings last month of 20 first-graders and six adults at an elementary school in Newtown, Connecticut on December 14. The Biden group, formed in the aftermath of the mass shooting, reportedly plans to submit recommendations to President Barack Obama next month.The White House is attempting to hammer out a strategy to deal with stiff opposition for the powerful gun rights lobbyist the National Rifle Association (NRA).Getting support from Walmart and other gun retailers via a series of financially beneficial measures will potentially be one means of outmaneuvering the NRA."Wal-Mart and other major gun retailers may have an incentive to support closing a loophole that allows people to bypass background checks if they purchase firearms at gun shows or through other types of private sales," the Post cited a source who works with the Obama administration on gun issues as saying.Enlisting New York Mayor Michael Bloomberg to help spearhead the public push for stricter gun control is also reportedly in the works, the Post reports.The Obama Administration has yet to comment on the Post story. A White House spokesman told the paper that Biden's group was currently in the middle of its review and had not yet decided on its final recommendations.The NRA has thus far successfully lobbied federal lawmakers to stop major new gun restrictions since the enactment of the 1994 Federal Assault Weapons ban, which expired in 2004. The ban prohibited the manufacture of assault weapons for civilian use, and banned ammunition magazines holding more than 10 rounds.But a series of mass shootings in 2012 culminating in the Sandy Hook Elementary School killing spree has potentially provided the Obama administration with the political capital to tackle the highly divisive issue of gun control.
You can share this story on social media: