Obama hoping for new Gorbachev – Reagan moment?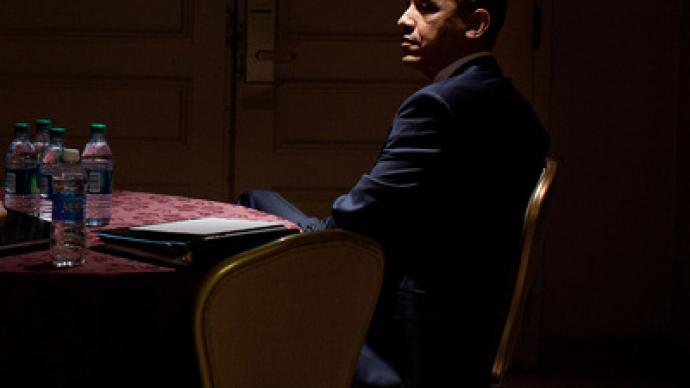 US President Barack Obama is signaling that as part of his re-election campaign the "successful" reset of relations with Russia will be touted as one of his great foreign-policy achievements. Republicans feel otherwise.
As the 2012 election draws near some feel it is possible Obama will seek to bring the two together even more, similar to the efforts made by Gorbachev and Reagan 25 years ago. Doing so would require a great deal of international efforts and domestic leadership on Obama's part. Many in the US still view Russia as an enemy – namely leading Republicans in the US House of Representatives. While Obama seeks cooperation and unity, many Republicans see the world through an "us and them" mentality with Russia, China and others as the enemy of Americanism. Stephen Cohen, a professor of Russian studies at New York University and a contributing editor to The Nation explained the reset of relations with Russia was an attempt to end the Cold War era mentality that has plagues US-Russia relations for years. He explained however that the reset risks failure if US policy does not change to reflect the tone of the reset. Efforts to bring Georgia and Ukraine into NATO as well as missile defense issues, threaten to hinder the future of relations. "It goes back to right after the Soviet Union ended," he said. "American policy ever since the 90s was based on the premise that Russia was a weak and defeated nation."He argued that the reset is based on this premise of asymmetrical relations where the US dictates and seeks Moscow's help without giving in return. Cohen argued that the US often expects much from Russia – he argued that the relationship is still full of Cold War era dogma and is not going to produce an effective reset. Great leadership in Washington and Moscow can bring about new relations, but what is needed is a Gorbachev and Reagan type move that transcends the cultural norms.However, Cohen argued, Obama does not possess this leadership and that current US policy might lead to a new cold war as opposed to a reset of relations.
You can share this story on social media: