Obama loses fight to limit lawyers' visits with Guantanamo detainees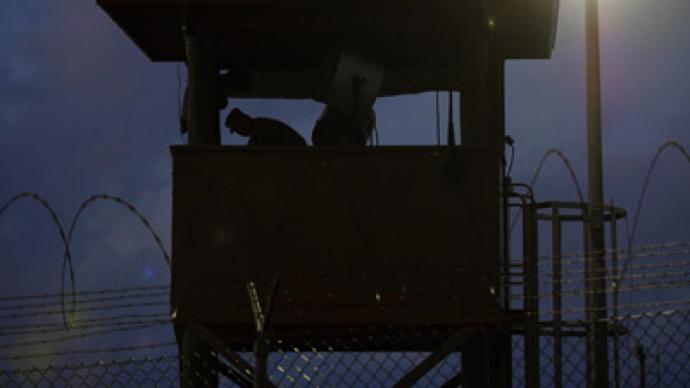 The Obama administration has admitted defeat in their plans to impose harsh new restrictions regarding attorney access to Guantanamo Bay detainees.
Earlier this year, the White House expressed interest in setting up new rules at Gitmo, essentially requiring attorneys to sign documentation that, if evoked by the government, would remove the power for counsels to convene with their clients.
Each contract, a "Memorandum of Understanding," could be used to prevent counsels from visiting detainees or even from viewing classified information involving the cases of their clients.
When US District Judge Royce Lamberth dismissed the Obama administration's request in September, he wrote, "This provision is particularly troubling as it places a detainee's access to counsel, and thus their constitutional right to access the courts, in a subordinate position to whatever the military commander of Guantanamo sees as a logistical constraint."
"In the case of Guantanamo detainees, access to the courts means nothing without access to counsel," Lamberth ruled.
In November, the Justice Department said that they would appeal Judge Lamberth's decision in order to impose new restrictions on Gitmo detainees. On Friday, however, the Obama administration accepted defeat and asked the US Court of Appeals for the District of Columbia to dismiss their request.
"The government hereby respectfully requests that the court dismiss the appeal in the above-captioned matters, with each side to bear its own costs," reads the latest motion.
With the filing of that motion, Judge Lamberth's original decision barring the Obama administration from intervening stands. In the meantime, though, it's but only a minor victory for Gitmo detainees after a slew of challenges tossed their way in recent days. Last week, a military judge ruled that both classified footage of forced cell extractions from Guantanamo and information on the CIA 'enhanced interrogation techniques' practiced on detainees would remain classified, striking yet another blow at the attempt to increase transparency at the Gitmo court proceedings.
You can share this story on social media: