Obama fundraiser's bin Laden movie to hit screen two days before elections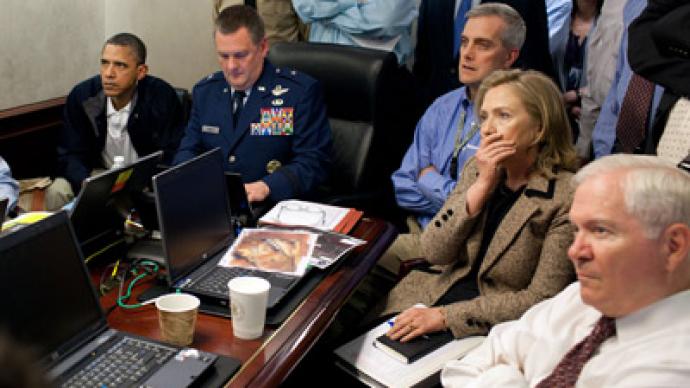 Two days before the presidential election, a film embellishing the death of Osama bin Laden will be released by a company whose co-chairman has raised more than $100,000 for the Obama Victory Fund.
The film, titled "Seal Team Six: The Raid on Osama bin Laden," will air on the National Geographic Channel on Nov. 4. The channel claims it is not political and using the debut date to help promote the start of its fall season, the Associated Press reported.But Harvey Weinstein, co-chairman of The Weinstein Co. and Voltage Pictures – which produced the film – is an avid supporter of the president's re-election.Weinstein hosted an election fundraiser for President Obama at his Westport, Connecticut home in early August, where the cost of attendance to a 50-person dinner was $35,800 per head. But the event wasn't Weinstein's first Obama fundraiser. The film producer and movie chairman has donated over $75,000 to Democratic campaigns this election cycle and more than $100,000 to the Obama Victory Fund.Obama's re-election campaign has often hyped up the former terrorist leader's death at the hands of US Navy SEALs as an example of the president's leadership. Many have called the al-Qaeda leader's killing one of Obama's greatest successes.The National Geographic Channel claims the film's debut date, scheduled just 48 hours before the election, is not meant to sway voters into supporting Obama."Harvey obviously doesn't schedule our network," the channel's president, Howard T. Owens, told the Associated Press. The channel is "not political. We are opportunistic from a programming perspective," he added.The channel also asserts that the film is meant purely to give a historical account of the events surrounding bin Laden's death – not take a political stance."While some aspects of the characterizations have been dramatized for creative reasons, the core story is an accurate portrayal of an event that ended the longest manhunt in American history," stated a National Geographic news release.But some continue to perceive the debut as a secret weapon of Obama campaign supporters, especially when examining the extensive fundraising efforts made the film's producer.Netflix subscribers will have access to the film a day after its premiere – and one day before the presidential election.