Obama chastises local Texas reporter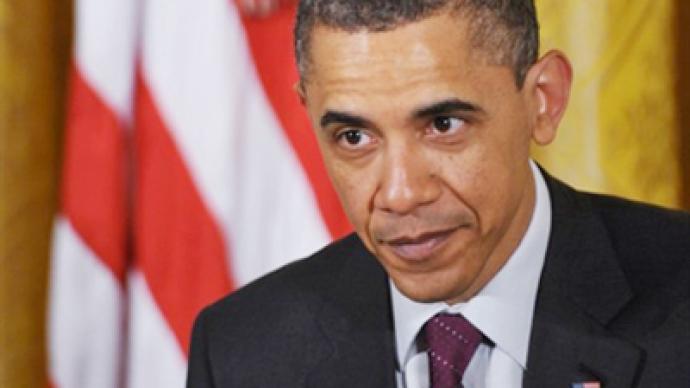 The White House has launched a massive local-news initiative, skipping national outlets in favor of local reporters. But, that may have backfired in Texas.
US President Barack Obama was caught on camera reprimanding a local Texas reporter from Belo TV, which owns a number of TV stations in Texas. Apparently Obama wanted more time to speak on air.
"Let me finish my answers the next time we do an interview, all right?" Obama said to reporter Brad Watson.
The interview discussion was heated, after all Obama is not overwhelming popular in Republican Texas.
"Why do you think you're so unpopular in Texas?" Watson asked Obama.
Obama said Texas was a Republican state, and moved on, arguing that in 2008 he only lost by a "few percentage points."
The reporter pressed the US president however, pointing out that he had actually lost in Texas to Senator John McCain by 11 percentage points.
The discussion, while civil for the interview, was certainly tense. The reporter pushed Obama to answer further questions regarding Texas political issues, such as NASA.
Recently the space agency opted not to locate the retiring NASA Space Shuttle fleet to Texas, which boasts a number of NASA facilities. Watson wanted to know why.
"The White House has nothing to do with it," Obama contended.
Some have argued the administration sent the fleet to states more important to his reelection. Watson inquired about those rumors. Obama became visibly irritated by the questions.
"I just said that wasn't true," Obama said, referring to his earlier statement insisting the White House did not make the decision.
Watson said, following the interview, "Obama pointed out he doesn't like an interviewer challenging him comments."