Obama sends billions abroad, cuts billions at home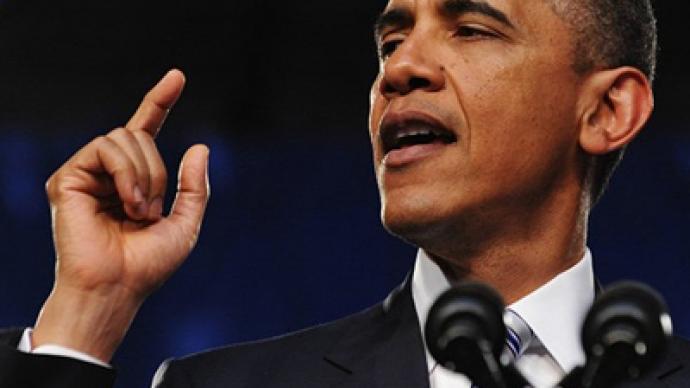 US President Barack Obama is set to announce billions in aid funding for the Middle East. Meanwhile Americans are facing massive government cuts to social programs and continue to face price hikes, foreclosures and high unemployment.
In support of Egypt, Tunisia and other Arab Spring uprisings Obama is set to grant billions of dollars in aid and support to assist Arab democracies. Obama's support in the Arab world had declined significantly over the past two years. Many felt he was too slow to recognize and support protests across North Africa and the Middle East. In his speech Obama is expected to address the Arab protests, praising the people and the growth of democracy and the recognition of human rights. He will likely omit any notions of US support for regional authoritarian regimes – including past support for Libya's Muammar Gaddafi or Egypt's Hosni Mubarak.The speech is highly anticipated to spin a positive tone, following the death of Osama Bin Laden and calls by Obama to wind down the Iraq war. He will praise the rise in democracy as a turning point for the Middle East and its future. It is expected Obama will dub Egypt and Tunisia models for the rest of their Arab world too look to for leadership. America's support moving forward will be heavily economic. The focus will be on supporting democracy through economic development by providing billion of US dollars in aid and using sanctions against other Arab nations whop suppress their people's desire for change. "The actions the administration has taken today send an unequivocal message to President Assad, the Syrian leadership, and regime insiders that they will be held accountable for the ongoing violence and repression in Syria," said David Cohen, the acting Treasury undersecretary for terrorism and financial intelligence.In addition to the billions expected to be promised to Egypt and Tunisia, and the sanctions being placed on Syria, Obama has already announced hundreds of millions of dollars in assistance to Jordan. Jordan however is not a Middle East nation where an Arab Spring live resolution has taken places. This has many questioning the sincerity of the money being sent in support of pro-democracy Arab uprisings. All in all, billion of US tax payer dollars are being poured into the Middle East and North African regions while at home Americans continue to suffer. Across the United States most municipalities and states are slashing spending and curtailing budgeted programs. Social programs, welfare, unemployment benefits and the like are bringing harder to obtain. This, while more and more Americans find themselves without homes, unemployed and unable to afford food for the next day as prices soar. American taxpayer dollars are being used to finance the well-being of others while Americans are unable to cope with their own problems. Many feel Obama is neglecting domestic issues and the US economy by focusing too much on Arab revolutions – placing foreign policy above his own people.
You can share this story on social media: