Biden told Obama Afghan war plan flawed – leaked memo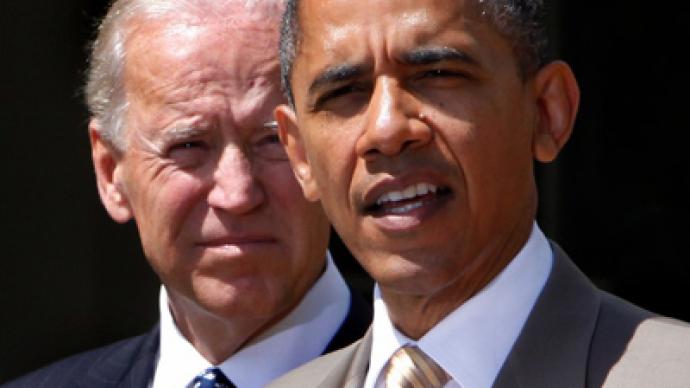 US Vice President Joe Biden had warned President Barack Obama that the plan to send up to 40,000 additional troops to Afghanistan in 2009 was flawed, says a leaked memo released in a new book on the conflict.
The memo reflected Biden's view that military commanders were asking Obama to take a leap by adding tens of thousands of forces whose role was poorly defined, the Associated Press that obtained a copy of the book reports.The book by a Washington Post correspondent, "Little America: The War Within the War for Afghanistan," reveals how Biden used a months-long White House review of the war to question the basic premise that the same "counterinsurgency" strategy that had apparently worked in Iraq could be applied to Afghanistan."I do not see how anyone who took part in our discussions could emerge without profound questions about the viability of counterinsurgency," Biden wrote to Obama. To work, the counterinsurgency or "COIN" doctrine requires military gains to be paired with advances in government services, a "credible" Afghan government and Afghan security services that can take over, he said.The vice president suggested sending 20,000 troops – half the size requested by then-war commander Gen. Stanly McChrystal. Obama eventually agreed for a compromise sending 30,000 troops and setting a deadline to begin bringing them home.