Low-level arrests surged under Bloomberg's 'zero tolerance' policy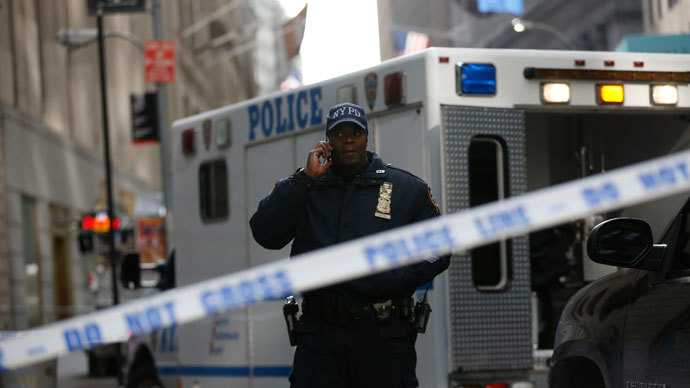 The number of arrests made for low-level violations in New York City grew exponentially over the past decade, a result of the so-called "zero tolerance" policy that sought to prevent people from committing future crimes by arresting them preemptively.
New York Mayor Michael Bloomberg has spent much of his final year in office defending the city's stop-and-frisk policy, which a federal judge ruled was unconstitutional in August. But while he and Police Commissioner Ray Kelly fended off allegations of stop-and-frisk's inherent racial discrimination, complaints about severe policing have largely stayed out of the headlines. 
Nearly 90,000 additional people were arrested in 2010 compared to when Bloomberg took office in 2002, according to new numbers published by DNAinfo.com. Then, two years later, 60,000 more people were arrested than the decade prior. 
"The majority of those people were picked up for public urination, turnstile jumping, drinking on the street, smoking pot and disorderly conduct, and then put through the criminal justice system," wrote criminal justice journalist Murray Weiss. "As the number of arrests for minor crimes rose dramatically, arrests for serious crimes – such as rape, robbery and assault – declined roughly 10 percent during the same period." 
Former New York City Police Commissioner William Bratton introduced the policy during his tenure in the 1990s, when New York was struggling to shed the crime image it earned over the previous three decades. 
Despite criticism from civil liberties advocates, Bloomberg continued that philosophy, cracking down on relatively minor offenses with the idea that an arrest was preventing an inevitable future crime. 
"Does this approach sweep up some criminals? Yes. Does it keep them from doing something worse? Probably," a former police officer told journalist Weiss. "But is it worth what it is costing the city in terms of overtime, police-community relations, and clogging the court system? I don't think so."  
Arrests peaked in 2010, with 422,982 people taken into custody, although 383,869 of those were for low-level offenses. Court statistics indicate that judges do not take many of the "zero tolerance" arrests seriously, throwing out approximately 10 percent of New York's quality-of-life arrests without taking any court action, according to DNAinfo.com. 
Crime has fallen 30 percent during Bloomberg's tenure, although he and Kelly have been criticized for crediting stop-and-frisk and instructing officers to be overzealous. Violent offenses – murder, rape, and robbery – remain a concerning problem in cities, but such crime has overall fallen in the US for five straight years, leading many to wonder whether New York's policies are particularly effective or simply part of a national trend. 
"At the end of the day, crime is going to go down, and there is a validation to the overly zealous approach because it is a secret to the success," a former NYPD tactician told Weiss, later adding that the policies can easily be manipulated by lawmakers. "You have to constantly re-evaluate what you are doing and ask, 'Are you getting the right persons?'"