NYPD clashes with Twitter over online massacre threat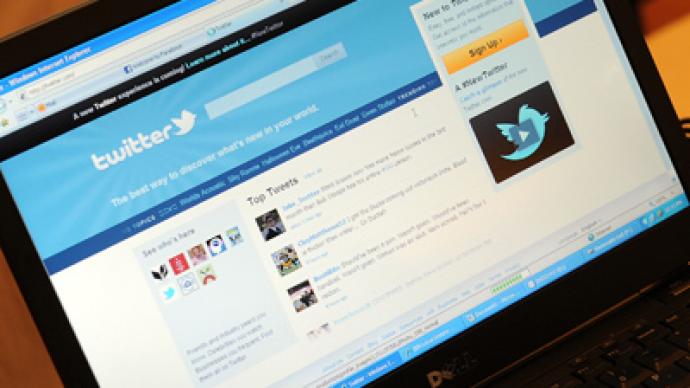 Twitter has reportedly been served a subpoena on behalf of the New York Police Department after a user of the social-media site wrote that he or she was about to open fire at a Broadway theater.
The NYPD says that they've asked Twitter to hand over the identify of a user who sent out several tweets over the course of a few days that suggested the person behind the account was preparing to engage in a massacre on par with the Aurora, Colorado theater shooting that left a dozen moviegoers dead during the premier of the Batman: The Dark Knight Rises last month."This shit ain't no joke yo- I'm serious, people are gonna die like Aurora. Gosh I'm still making this hit list damn I wanna kill a lot of people," the user reportedly wrote in one tweet. Beginning in late July, the Twitter user allegedly sent out a series of other tweets that included messages as explicit as "I might just shoot up this theater in new York I know they leave their exit doors unlocked." In one dated August 2, the user responded to another tweet about former boxer Mike Tyson's performance at the Longacre on Broadway by writing, "Well ima shoot that theater up tonight just trust me."The NYPD asked Twitter for the user's identity right away, the New York Post reports, although the Silicon Valley company did not comply at first."We appreciate the timeliness and sensitivity of this matter and have reviewed the reported Twitter account. While we do invoke emergency-disclosure procedures when it appears that a threat is present, specific and immediate, this does not appear to fall under those strict parameters as per our policies," Twitter told the NYPD at first."Twitter turned us down, so we dispatched police to cover the theater while we sought a subpoena to force Twitter to disclose the identity of the account holder," NYPD spokesman Paul Browne tells ABC News. In an emailed statement early Tuesday to ABC, a spokesperson for Twitter sent a link to the company's guidelines, which includes a provision that specifically states that the company "requires a subpoena or court order" to hand over any private information. The NYPD reportedly followed through and submitted such a request later in the day."We take the threat seriously, especially in light of recent attacks in Wisconsin and Colorado," Paul Browne tells the press.