Senators lend support to lawsuit against NSA collection of US phone records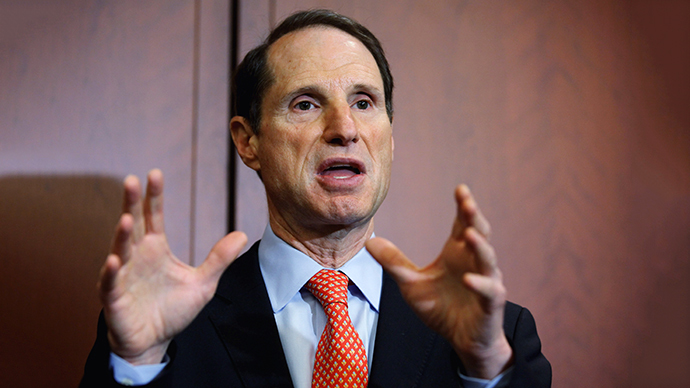 A group of Democratic senators filed a brief in federal court Tuesday in support of a lawsuit aiming to end the National Security Agency's bulk collection of Americans' phone records.
A friend-of-the-court brief was filed by the American Civil Liberties Union on behalf of Sens. Martin Heinrich (NM), Mark Udall (CO) and Ron Wyden (OR) - all members of the Senate Intelligence Committee - in which the senators say the mass collection of bulk telephone metadata of Americans is ineffective and invades the privacy of millions.

"[The senators] have reviewed this surveillance extensively and have seen no evidence that the bulk collection of Americans' phone records has provided any intelligence of value that could not have been gathered through less intrusive means," the ACLU wrote for the lawmakers.
The trio say better targeted surveillance programs can provide intelligence while avoiding violations of privacy that mark the phone data collection.
"Because the government's call-records program needlessly intrudes upon the privacy rights of hundreds of millions of Americans, [the senators] believe the bulk collection of these phone records should be ended," the filing said.
The senators' filing came with four other amicus briefs in support of a lawsuit brought by a coalition of groups represented by the Electronic Frontier Foundation (EFF) against the NSA's surveillance program that collects phone numbers, call times and call duration on most US phone calls, though not the contents of the communications.
Attorneys for the EFF are representing 22 plaintiffs in the matter of First Unitarian Church of Los Angeles v. NSA. The suit challenges the government's alleged abuse of Section 215 of the Patriot Act to collect bulk telephone metadata, with access to such records granted authorized by the Foreign Intelligence Surveillance Act court. The activity was first disclosed on June 5 after former NSA contractor Edward Snowden leaked documents to the Guardian and Washington Post.
"The First Amendment guarantees the freedom to associate and express political views as a group," EFF legal director Cindy Cohn has said of the suit's concerns. "The NSA undermines that right when it collects, without any particular target, the phone records of innocent Americans and the organizations in which they participate. In order to advocate effectively, these organizations must have the ability to protect the privacy of their employees and members."
The senators are pushing legislation to end the program as well, though a different bill that would codify into law the NSA's bulk collection of domestic telephone metadata has the support of Sen. Dianne Feinstein, chair of the Senate Intelligence Committee. The intelligence committee advanced Feinstein's bill early this month.
Meanwhile, the Supreme Court said Monday it would not consider at this time a separate complaint filed months ago that challenged the legality of the dragnet telephone surveillance program.