NSA hacks system administrators, new leak reveals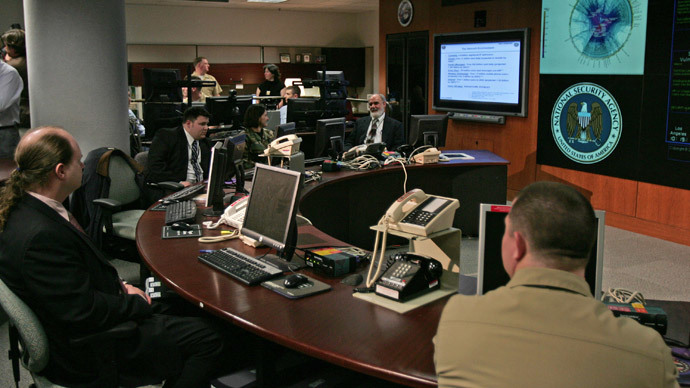 In its quest to take down suspected terrorists and criminals abroad, the United States National Security Agency has adopted the practice of hacking the system administrators that oversee private computer networks, new documents reveal.
The Intercept has published a handful of leaked screenshots taken from an internal NSA message board where one spy agency specialist spoke extensively about compromising not the computers of specific targets, but rather the machines of the system administrators who control entire networks.
Journalist Ryan Gallagher reported that Edward Snowden, a former sys admin for NSA contractor Booz Allen Hamilton, provided The Intercept with the internal documents, including one from 2012 that's bluntly titled "I hunt sys admins."
According to the posts — some labeled "top secret" — NSA staffers should not shy away from hacking sys admins: a successful offensive mission waged against an IT professional with extensive access to a privileged network could provide the NSA with unfettered capabilities, the analyst acknowledged.
"Who better to target than the person that already has the 'keys to the kingdom'?" one of the posts reads.
"They were written by an NSA official involved in the agency's effort to break into foreign network routers, the devices that connect computer networks and transport data across the Internet," Gallagher wrote for the article published late Thursday. "By infiltrating the computers of system administrators who work for foreign phone and Internet companies, the NSA can gain access to the calls and emails that flow over their networks."
Since last June, classified NSA materials taken by Snowden and provided to certain journalists have exposed an increasing number of previously-secret surveillance operations that range from purposely degrading international encryption standards and implanting malware in targeted machines, to tapping into fiber-optic cables that transfer internet traffic and even vacuuming up data as its moved into servers in a decrypted state.
The latest leak suggests that some NSA analysts took a much different approach when tasked with trying to collect signals intelligence that otherwise might not be easily available. According to the posts, the author advocated for a technique that involves identifying the IP address used by the network's sys admin, then scouring other NSA tools to see what online accounts used those addresses to log-in. Then by using a previously-disclosed NSA tool that tricks targets into installing malware by being misdirected to fake Facebook servers, the intelligence analyst can hope that the sys admin's computer is sufficiently compromised and exploited.
Once the NSA has access to the same machine a sys admin does, American spies can mine for a trove of possibly invaluable information, including maps of entire networks, log-in credentials, lists of customers and other details about how systems are wired. In turn, the NSA has found yet another way to, in theory, watch over all traffic on a targeted network.
"Up front, sys admins generally are not my end target. My end target is the extremist/terrorist or government official that happens to be using the network some admin takes care of," the NSA employee says in the documents.
When reached for comment by The Intercept, NSA spokesperson Vanee Vines said that, "A key part of the protections that apply to both US persons and citizens of other countries is the mandate that information be in support of a valid foreign intelligence requirement, and comply with US Attorney General-approved procedures to protect privacy rights."
Coincidentally, outgoing-NSA Director Keith Alexander said last year that he was working on drastically cutting the number of sys admins at that agency by upwards of 90 percent — but didn't say it was because they could be exploited by similar tactics waged by adversarial intelligence groups. Gen. Alexander's decision came just weeks after Snowden — previously one of around 1,000 sys admins working on the NSA's networks, according to Reuters — walked away from his role managing those networks with a trove of classified information.
You can share this story on social media: