Privacy group demands Supreme Court halts NSA surveillance programs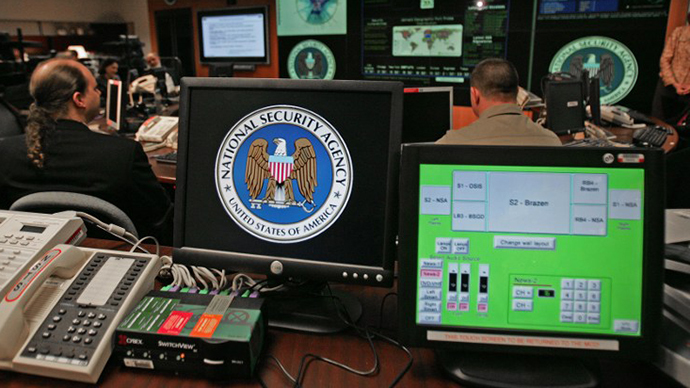 A privacy watchdog group on Thursday announced that it will file a petition asking the Supreme Court to vacate the ruling that allows the National Security Agency to gather domestic surveillance data.
At a Restore the Fourth rally in Washington, D.C. on Thursday, the Domestic Surveillance Project division of the Electronic Privacy Information Center (EPIC) announced plans to once again urge the high court to revoke authorization of the NSA spy programs.  The rally was one of many public events held in the US to protest the NSA surveillance programs first leaked by whistleblower Edward Snowden last month. 
"We believe that the NSA's collection of domestic communications contravenes the First and Fourth Amendments to the United States Constitution, and violates several federal privacy laws, including the Privacy Act of 1974, and the Foreign Intelligence Surveillance Act of 1978 as amended," the petition reads.
"We ask the NSA to immediately suspend collection of solely domestic communications pending the competition of a public rulemaking as required by law. We intend to renew our request each week until we receive your response," the petition continues.
Nearly 2,000 US residents have signed the EPIC petition, which is addressed to NSA Director General Keith B. Alexander and Defense Secretary Chuck Hagel. A previous petition filed on June 17 received no response from the government.
As the privacy group announced its plans, crowds across the US gathered on the July 4 holiday to protest the NSA surveillance programs. More than 400 people gathered at Restore the Fourth events in New York and Washington, and about 300 gathered in San Francisco. Americans gathered in about 100 other cities, holding signs and chanting in opposition of domestic spying. Organizers of the rallies told Reuters that about 10,000 people were expected to rally for their cause on Thursday.
"Happy Fourth of July! Immediately stop your unconstitutional spying on the world's Internet users – The People," read a statement on the Restore the Fourth website.
The NSA's programs have also sparked outrage and generated lawsuits and petitions from a number of other Americans and privacy groups, including the American Civil Liberties Union. The ACLU's lawsuit differs from EPIC's petition by claiming that the agency's programs violate the First Amendment, with no mention of the Fourth Amendment.
But with multiple documents filed against the agency and EPIC pledging to file new documents every week, it may become more difficult for the NSA to ignore the complaints.
"EPIC truly believes that this Foreign Intelligence Surveillance Court exceeded its authority, is not acting in accordance with the law and needs to be overturned — and cannot be allowed to continue conducting this surveillance," Amie Stepanovich, director of EPIC's Domestic Surveillance Project, told ThinkProgress.
The privacy group plans to file its petition on Monday. 
You can share this story on social media: