Senators demand answers on drug agency's use of NSA domestic surveillance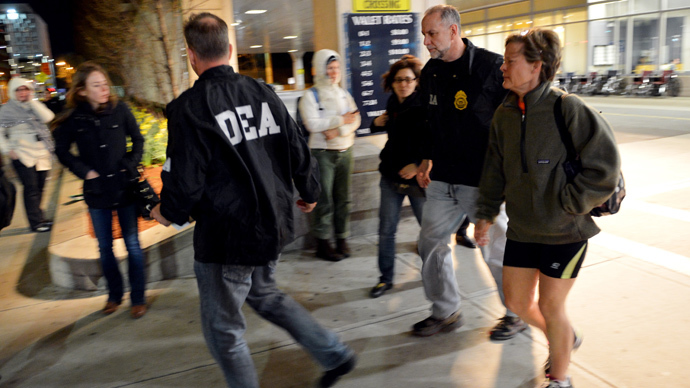 A group of lawmakers have asked United States Attorney General Eric Holder to explain recent allegations that federal drug busts have been carried out using non-terrorism intelligence collected by the National Security Agency and shared outside the NSA.
The eight legislators — all Democrats — have asked the country's top attorney to weigh in on the reports published by Reuters earlier this month in which the NSA is accused of tipping off Drug Enforcement Administration agents to help orchestrate narcotics busts.
"These allegations raise serious concerns that gaps in the policy and law are allowing overreach by the federal government's intelligence gathering apparatus," wrote the senators - Tammy Baldwin of Wisconsin, Ron Wyden of Oregon, Tom Udall of New Mexico, Richard Blumenthal of Connecticut and Sherrod Brown of Ohio.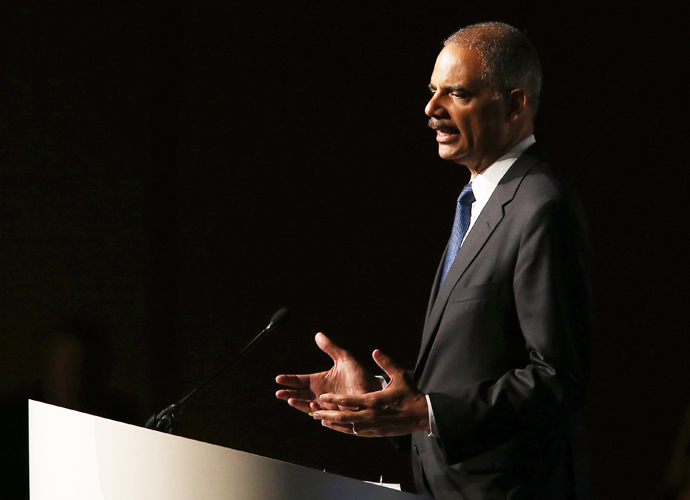 In another letter sent earlier this month by Reps. John Conyers (D-Michigan), Jarrold Nadler (D-New York) and Bobby Scott (D-NY), those congressmen called into question whether or not those surveillance powers are being even further abused, this time by the DEA.
"If this report is accurate, then it describes an unacceptable breakdown in the barrier between foreign intelligence surveillance and criminal process," that letter reads in part.
Sens. Wyden and Udall — who have long critiqued the operations of the NSA — issued a statement earlier this month condemning allegations that the surveillance apparatus administered by the intelligence agency was being abused to target domestic persons .
"While Senate rules prohibit us from confirming or denying some of the details in today's press reports, the American people have a right to know more details about of these violations," Wyden and Udall wrote. "We hope that the executive branch will take steps to publicly provide more information as part of the honest, public debate of surveillance authorities that the Administration has said it is interested in having."
Since at least 2011, both Wyden and Udall hinted that the spy powers bestowed in the Foreign Intelligence Surveillance Court were being abused long before NSA whistleblower Edward Snowden leaked classified documents showing how domestic data was being  collected from telecom providers and kept under the instruction of the federal government.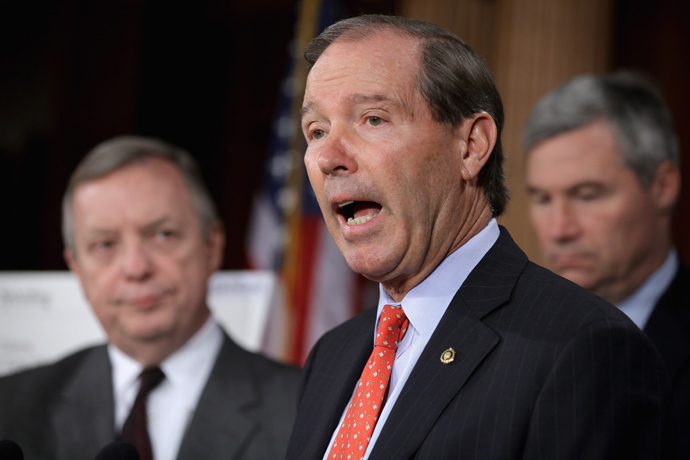 "When the American people find out how their government has secretly interpreted the Patriot Act, they will be stunned and they will be angry," Wyden said at a Senate hearing two years ago.
"These allegations raise serious concerns that gaps in the policy and law are allowing overreach by the federal government's intelligence gathering apparatus," the senators say in their latest letter.
According to the Reuters article from earlier this month, the DEA's Special Operations Division has been receiving intelligence collected by the NSA from an array of different surveillance methods. Internal documents obtained by the news agency described how the Special Ops agents were told to recreate the evidence trail in order to avoid what reporter John Shiffman called "parallel construction."
"For example, agents said in interviews, they act as if a drug investigation began with a traffic stop for speeding or a broken taillight, instead of a tip passed from the NSA," Shiffman wrote.
According to Reuters, an Internal Revenue Service document showed a similar process in place for using NSA-gathered intelligence for tax cases being pursued by IRS agents.
You can share this story on social media: