NSA scandal may stop AT&T's ambitions to expand in Europe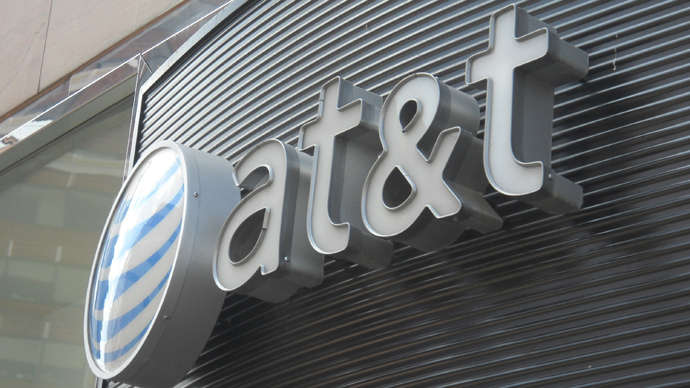 As leaks pertaining to secretive National Security Agency programs continue to surface, the international community at large is voicing concerns against the United States government. Now telecommunication providers could come under fire as well.
According to recent reports, an attempt by US-based telecom giant AT&T to acquire Europe's Vodafone company might be easier said than done as the unauthorized leaking of top-secret NSA documents continue to paint not just the US intelligence agency in poor light, but also the private industry participants linked to the government's surveillance programs.
Earlier this week, the Wall Street Journal reported that AT&T's plan to expand on the other side of the Atlantic was being questioned after officials from Germany and other European nations voiced concern over the relationship between the US telecom and the NSA.
Should AT&T follow through with rumors to acquire Vodafone, the purchase would put the American company directly involved in one of the largest corporate acquisitions ever, the Journal reported. On the other hand, though, journalists with the magazine said, "Europe's anger over the NSA's collection of electronic communications has reduced the likelihood a European deal could happen anytime soon."
AT&T, along with Verizon and others, have been directly linked by NSA contractor-turned-leaker Edward Snowden as working in-cahoots with government eavesdropping operations. Upon recent reports made possible through Snowden's disclosures in which it was detailed that the NSA snooped on the likes of German Chancellor Angela Merkel and even the Pope, European lawmakers may look towards limiting any possible deal between AT&T and an overseas entity such as Vodafone.
"One would really have to ask: Should this be allowed? Does this make sense? What does this mean for our standards of data privacy?" Anton Hofreiter of Germany's minority left-leaning Greens told the paper.
Peter Schaar, Germany's federal commissioner for data protection, added to WSJ that recent revelations could indeed sour any deal between AT&T and a European telecom.
"One would need to create transparency ahead of time so that everyone knows what the legal basis is" for how AT&T treats German data, he said. "The public and the regulators have become much more attentive now that we know, and also in part suspect, how far the surveillance goes."
And while Snowden leaks from earlier this week suggested that the NSA has been able to eavesdrop on countless people, American and otherwise, thanks to intricate surveillance programs, a spokesperson for the German ministry suggested such operations would be impossible — or at least illegal — if conducted overseas.
"Telecommunications companies that operate on German soil must hold themselves to German law," a spokeswoman said. "To transfer data to foreign intelligence agencies would be illegal."

Despite murmurings from German officials, though, others say the NSA may still be in the proper position to make an international acquisition. According to a report published Friday by Bloomberg News, Vodafone has been unable to thrive on its own as of late, and could benefit from a boost by AT&T. And as far as the US company is concerned, it might be a very opportune action.
"Buying Vodafone seems like an easy decision for AT&T given the value of their stock and the still-low interest rates," BTIG LLC New York analyst Walt Piecyk told Bloomberg.
Should the merger go through, Bloomberg's reporters say the new entity would bring together more than 400 million wireless subscribers across the world, and allow AT&T to compete directly with the likes of both Google and Apple. As outrage mounts internationally over the ongoing NSA scandal, though, the likelihood of any American company expanding operations overseas seems far from certain. Officials in Brazil have suggested that the country develop its own private internet to counter NSA surveillance, and authorities across Europe have compelled American representatives to explain allegations about spy operations targeting foreign leaders and civilians alike. Any acquisition made by an American company that would allow it to expand overseas is thus expected to come under increased scrutiny, and even mere murmurings of the potential AT&T/Vodafone deal could set the stage for regulators overseas to begin examining any newfangled relationships involving American telecom and tech companies.