Ex-New Orleans mayor found guilty of corruption during Hurricane Katrina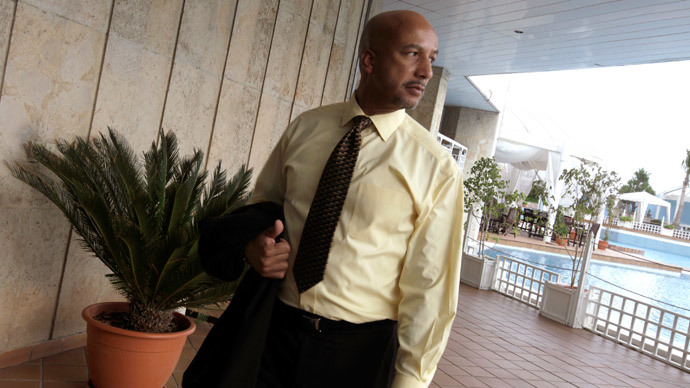 The former mayor of New Orleans, Louisiana has been found guilty of corruption and charges that he accepted bribes, free trips, and other favors from private contractors hoping to secure work in the city after the devastating Hurricane Katrina.
Federal prosecutors asserted that Ray Nagin accepted payments worth $500,000 before the storm leveled portions of New Orleans in 2005 and through the city's recovery. The jury found Nagin guilty on 20 of 21 counts against him. He sat quietly as the verdict was read as his wife wept in the front row of the courtroom.
Nagin served as mayor from 2002 to 2010. During that time he accepted $60,000 from an engineering firm known as Three Fold Consulting in exchange for special treatment. That was one of the most egregious of the 21 charges against the former mayor, which ranged from conspiracy to filing a false tax return.
The 57-year-old was first indicted in January 2013 and, while he denied the charges against him, he said that the 3 to 20 years in prison he is facing for each count is no cause for concern.
"I've been at peace with this for a long time," he told the New Orleans Times-Picayune. "I'm good."
Nagin testified that key witnesses in the trial were lying about his activity and that prosecutors were misrepresenting the evidence, including emails, checks, and documents from his calendar indicating the mayor was spending time with the contractors accused of bribing him.
Bridget LeBlanc, of St. Tammany Parish, said that the evidence against Nagin was credible and convincing enough that the jury only needed to debate the issue for six hours.
"It was a long two weeks, but we had a great jury and (the trial) was well-run," she said. "I do have some sadness for the family. The city and the family."
Assistant US Attorney Matt Coman, the lead prosecutor, agreed, saying he is "very pleased with the verdict, and obviously very thankful to the jury and the court."
Nagin made national headlines in 2005 when the New Orleans levees broke, flooding the city and contributing to the nearly 2,000 fatalities that came as a result of the hurricane. When the prominent members of New Orleans' African-American community feared that they would be short-changed when the city re-populated, Nagin infamously declared that the city would remain "chocolate."
The mayor's popularity fell drastically after he was elected to a second term, caused by a slow recovery and a mounting federal investigation into his administration.
You can share this story on social media: