New York paramedics post helpless patients' photos online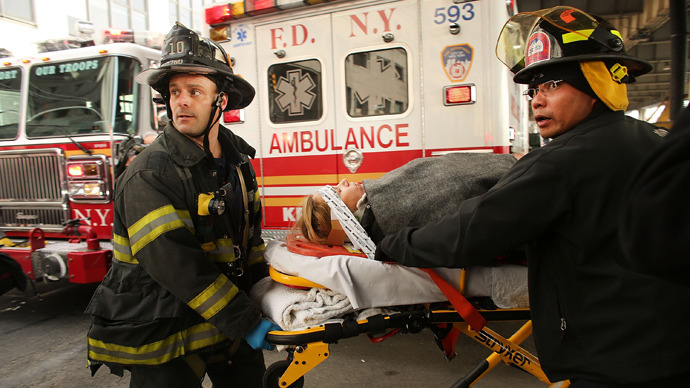 New York's emergency medical responders have been posting photos of dead bodies and injured patients on social media sites, often with disrespectful and inconsiderate comments accompanying the photos.
In many cases, the actions of the FDNY EMS employees violate federal privacy laws, while also indicating a blatant lack of sensitivity on the job. Gruesome photos of dismembered corpses and bloody wounds have appeared on the Internet after a number of paramedics posted them on Facebook and Twitter, the New York Post reports.
Some emergency medical personnel have even started to collect 'gore books' in which they gather images of mutilated body parts or cadavers. And according to the Post, this 'pastime' has been a part of the EMS culture for years.
"Lots of people have them," a former EMS worker told the Post, describing the culture of keeping gore books. "Patients galore, all ripped apart and mangled."
To EMS workers, the books are a kind of 'trophy' showcase, filled with graphic images that workers are proud to show to their friends and co-workers.
"I saw one where this victim's head and spinal column were completely removed from his body," he said.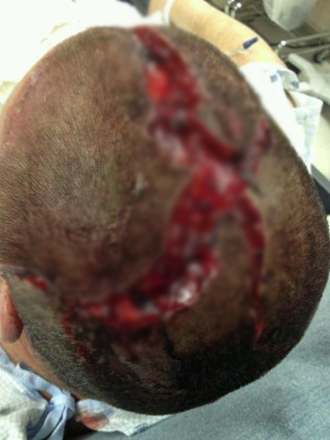 The hobby of collecting such photographs is common not just among EMS workers, but also among fire responders who collect photos of burn victims – both dead and alive. The photos are kept in their phones, in hardcover photo albums and on social media sites. Last week, Facebook user Anthony Palmigiano, who identified himself as a FDNY EMT worker, posted a photo of a man with a gaping neck injury to a group called "EMT/Parademic", calling it a table saw injury.
"This guy had a hood on and walking around like nothing was wrong when my partner and I asked him to remove the hood we both weren't prepared to see this," the caption reads. The image clearly depicts the victim's face, making it a likely violation of federal privacy laws meant to protect the confidentiality of patients' injuries.
Another man, a former FDNY EMT named Steve O'Brien, maintained a Tumblr blog on which he posted photos of injured patients he encountered on the job. He now works as an EMT in Yonkers and continues to upload pictures to the blog, claiming that he's just trying to show what he puts up with every day.
"My opinions of the filth I have to put up with on a daily basis; the savagery I endure for a meager salary, the abuse I take for people who cant be bothered to take care of them selves," he writes.
But the Post's investigation has already gotten some of these men in trouble. The New York City Department of Investigation has launched a probe of Palmigiano and O'Brien has been forced to resign. Brooklyn FDNY EMT Mike Vale, who posted photos of patients who were in an ambulance, has been suspended for 30 days.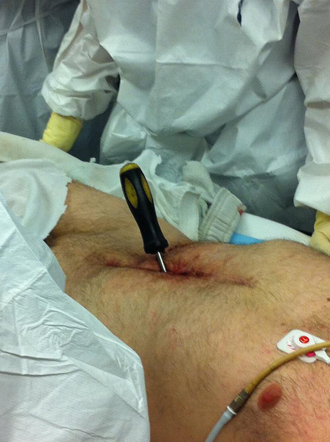 After the Post questioned the FDNY about the actions of its employees, the department alleged that anyone who violates privacy laws and snaps unauthorized photos of patients will be fired.
"Anyone who posts photos of patients without authorization will face termination," said FDNY spokesman Frank Gribbon.
Meanwhile, the department has also issued a warning to its employees, cautioning them to be mindful of what they post online.
"Members of the service utilizing personal social-media sites are to exercise good judgment and demonstrate the same degree of professionalism expected of them while performing their official duties," Police Commissioner Ray Kelly said in an edict.
News of the insensitivity on behalf of the paramedics comes just a few days after an EMS lieutenant was fired for making racist and anti-Semitic comments on Twitter. Last week, the Post published a separate story in which it reported that 12-year-veteran Lt. Timothy Dluhos took to Twitter to lament working with "coloreds" and claiming that "chinks can't drive." He also referred to Mayor Michael Bloomberg as "King Heeb".
The paper posted a photo of the EMT crying on his Brooklyn stoop after being exposed for his racist Tweets. But this week, the veteran lieutenant was in the news again. On Dluhos' Twitter was also an image of a heavyset disabled woman who was bound to a wheelchair. The image was accompanied by the caption "Wide Load" and was posted using the hashtag #fatladytweets.
While Dluhos has now twice come under scrutiny for negatively representing the FDNY EMS, he is only one of many responders guilty of posting content on social media that violate federal privacy laws.