NYPD uses Facebook and facial recognition program to arrest suspect
Published time: 19 Mar, 2012 20:55
Edited time: 20 Mar, 2012 13:52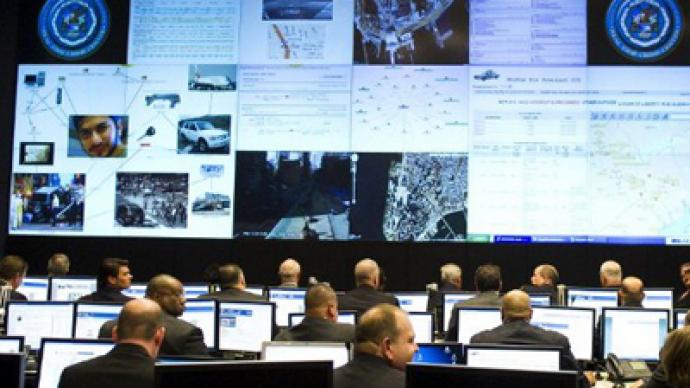 Last week in Queens, New York, a man involved in a barbershop shooting was on the run after he allegedly came into a local barbershop with a sawed-off shotgun and fired a round into the back a 39-year-old's head.
But he never thought his Facebook picture would help bring him to justice.
The New York police department had no leads on the suspect until the victim's brother came forward with only a nickname of the alleged gunman, "Armani."
The victim's brother told police he may be able to locate a photo of the shooter online.
"We let him log into Facebook," Sgt. Michael Ackerman told The New York Post.
"Lo and behold, he comes up with a picture of both [suspects] standing next to each other at a party." Ackerman added.
The Facebook picture was processed at the Real Time Crime Center in Manhattan which runs the information across a database of billions of mug shots, names and nicknames.
Within minutes the system found a match.
A day after the attempted the murder, Jordan Rodriguez was arrested for the shooting in nearby Brooklyn.
According to reports, the 37-year-old had an extensive criminal record including 12 other run-ins with the law.
"It's phenomenal, our leads were shut down … I don't even know if we'd have him identified yet," Sgt. Ackerman said about the case.
Law enforcement is calling this case the first of its kind in the US and they believe The Real Time Crime Center is at the forefront of using technology for bringing criminals to justice.
Although the victim was shot in the back of the head the bullets grazed his skull only requiring stitches.
Rodriguez has been charged with attempted murder, criminal possession of a weapon and felony assault. The second individual involved in the shooting is still on the run.
According to PoliceOne.com, the facial recognition software, ProChart, is a part of ongoing effort of the NYPD "to improve crime-fighting effectiveness for serious crimes by taking advantage of latest technologies to mine the vast amount of data collected by the department, unlocking the patterns and trends within."
With "Prochart, police analysts are able to view hidden and indirect relationships between incidents and offenders across all New York boroughs, increasing the overall intelligence picture and enabling NYPD to share and act upon the information," the website said.
According to the site, within seconds the software can detect connections in the data.
The site also claims Prochart's ability to incorporate all types of media including pictures and images of a specific house, car or person, including CCTV footage of suspects, can be incorporated into charts to ensure maximum results.
The ability for the command center to be able to link up to CCTV cameras has many privacy buffs in an uproar. Many skeptics believe the ability of the crime center could be easily abused and confirms Big Brother is alive and well.