Whites are the new US minority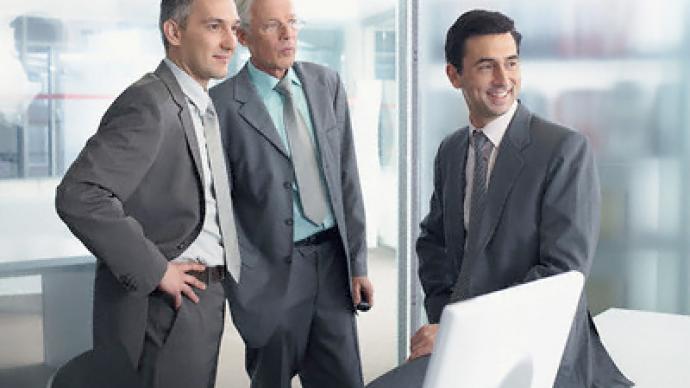 Analysts say that non-white minority groups will make up the majority of America by the middle of the twenty-first century, a prediction that comes as demographers mull over preliminary data discovered in the 2010 US census.
Figures from the census already made available are leading analysts to say that non-Hispanic white children are now making up the minority of babies born in America for the first time. The 1990 census showed that 60 percent of children under three were white, but now that demographic is just under half.
Eighty percent of adults over the age of 65 are non-Hispanic whites in America currently, though that proportion drops seven percent for those between 45 and 64.
"We're moving toward an acknowledgment that we're living in a different world than the 1950s, where married or two-parent heterosexual couples are now no longer the norm for a lot of kids, especially kids of color," Laura Speer tells The Associated Press. Speer is the coordinator at the Kids Count project based out of Baltimore, Maryland.
"It's clear the younger generation is very demographically different from the elderly, something to keep in mind as politics plays out on how programs for the elderly get supported," she adds. "It's critical that children are able to grow to compete internationally and keep state economies rolling."
With some states already taking action to diminish the influx of immigrants, researchers believe that this data will lead lawmakers to rethink government policy.
"The recent emergence of this cultural generation gap in states with fast growth of young Hispanics has spurred heated discussions around immigration and the use of government services," William Frey of the Brookings Institution tells The Guardian. "But the new census makes plain that our future labor force is absolutely dependent on our ability to integrate and educate a new diverse child population."
White kids under the age of 5 make up the minority in 12 states and the District of Columbia already. A decade earlier only half as many states boasted that statistic.
Other findings made from the preliminary data include that half a percent of US households are composed of same-sex unmarried couples and that female-headed households with Hispanic matriarchs are twice as evident as white and Asian homes.