Nevada skinheads on the hunt for Native Americans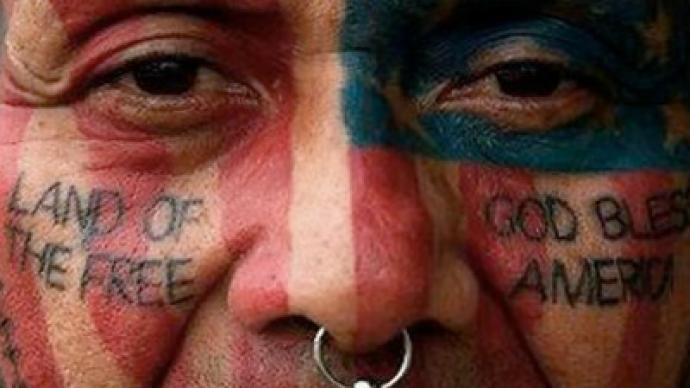 Johnny Bonta was pumping gas at a Quick Stop in Fernley, Nevada when he says a group of skinheads pulled alongside him, waved a baseball bat and tried to pick a fight. "Let's do this," Bonta says one of them yelled.
Bonta, a Native American of the Reno Sparks Indian Colony, got back in his car with his family and took off.Up the road, he says, the blue car swerved in front of him, slammed on the brakes and deliberately caused a crash. "They all jumped out of the car with baseball bats, knives and a crowbar, and we knew they were going to hurt us," his wife Lisa tells the Indian Country Today Media Network. Lisa Bonta had to give that statement from the Washoe Medical Center, where she was laid up after suffering seizures during what ensued after the accident.While cars passed by on the I-80 in Nevada, a brawl erupted between Bonta and members of the Cassell family. Johnny's son-in-law, Murray, recognized one of the assailants, Jacob Cassell, as a former classmate and the son of a Lyon County Sheriff officer."You hear those cops coming? They're not going to help you. My daddy is a cop in this town, and nothing is going to happen to me. You fucking niggers are going to jail," barked one of the Cassells.Nothing did happen to Cassell, and hours later he was bragging about it on Facebook.Jacob's friend, Josh Janiszewski, posted two hours after the attack that he "Just laid the fists and boots to some 6′ 5" tongan dude. what you got on little guys?" When someone asked if they gave them hell, Josh responded with "Oh we did. That's for sure!" "Sent em to the hospital, they got fucked up man, thats for sure."Johnny didn't get sent to the hospital, however. Not right away at least. He remained locked up in a Nevada jail cell for six days while his family was undergoing medical treatment and unaware of his condition."I asked them to tell me what charges he was being held on and no one would say," Lisa tells Indian Country Today. "They said they gave him the information, but he can't read or write, so I needed to find out. At first they said there was a bench warrant for an unpaid $367 fine, and when we made arrangements to pay that, they charged him with battery with a deadly weapon, even though it was those boys who had the weapons. The booking papers say we owe $30,367.00. "Charges from the May 24 incident against any parties are now off the books at the Lyon County District Attorney's Office, however.Lisa says she called the jail each day asking if her husband received treatment yet. The last she saw him was on the road of the I-80 as he was knocked unconscious with a bat, stabbed in the neck and had his sinus cavities shattered. One morning, a prison official told her "he'll have to get his Indian doctor if he wants treatment."Former US Civil Rights Commission Chairman Arlan Melendez tells Racism Daily that "Nevada was always known as the 'Mississippi of the West' for its rampant racism. Up until the late 1950s, Indians had to be off the streets by sundown or face arrest."Over half a century later, it looks as if that hasn't changed that much. Hate crimes are still rampant and injustice exists as the skinheads involved remain free and the Bontas are left crippled, financially, physically and emotionally.They aren't the only ones, either. A Department of Justice report from 2005 shows that the overall violent crime rate among American Indians and Alaska Natives was 100 per 1,000 persons — or that one out of 10 American Indians has been a victim of violence. The study also notes that "American Indians are more likely than people of other races to experience violence at the hands of someone of a different race," with 70 percent of reported violent attacks committed by non-Indians."We need to put pressure on law enforcement and the judicial system to ensure the Bontas are treated fairly," adds Melendez. "Our main concern is that these attacks need to be taken very seriously and fully investigated as hate crimes."In the meantime, law enforcement seems unconvinced that the crime was an act of hate. In fact, to them the altercation was "mutual."Lisa Bonta think that is it clearly the case, however. The 46 year old says one of the Cassellas hit her across the back with a bat before she succumbed to a seizure. He also called them "niggers" and "river monsters," and said that he would rape their daughter Alyssa "the next time he saw her."She also adds that the police refused to take statements from her family. Authorities towed the Bontas' vehicle after the incident but refused to reveal where it was located. When Lisa found it two weeks later, it was in badly need of repair — which the family couldn't afford since Johnny's injuries and a week in jail have kept him from clocking in at work.Dee Cassell, Jacob's mother, has issued statements that the Bontas started the fight. A surveillance camera film from the Quick Stop allegedly shows the attackers launching out of their vehicles with bats, but police have yet to ask for the video as evidence."We are not racist. We're a big family and this is who we are," says Dee Cassell.The Bontas are now seeking representation from an attorney through the American Civil Liberties Union and the FBI is beginning an investigation of the incident."I want the police to know they can't deny people medical treatment just because they feel like it. Johnny could have died from a head injury, and they violated his civil rights. They should be held accountable," says Lisa Bonta.
You can share this story on social media: