European neo-Nazis move to US for free speech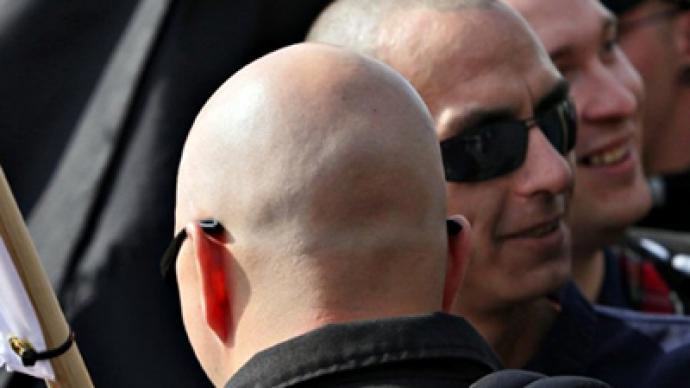 European neo-Nazi websites have begun setting up in the United States to take advantage of free speech laws that do not criminalize Nazi propaganda as the laws do in Austria and other European states.
Unlike the US most European nations regulate hate speech, thus limiting neo-Nazi websites. But, European authorities are facing a new challenge when it comes to online enforcement. European extremist groups are turning to US based web servers to host their content and spread their message outside the jurisdiction of local authorities. America's constitutional protection of free speech, including hate speech, means there is very little anyone in Europe can do about it.Recent arrests in Austria regarding online content and hate speech have been quickly overturned since hate groups like Alpen-Donau broadcast their web message via servers in Arizona. The website is quite bold in its images and statements. It boasts the Imperial German black, white and red tricolor flag flown during the First World War and often used by the Third Reich."This is blatant Anti-Semitism and blatant racism," Willi Mernyi, president of the Mauthausen Committee said, as reported in the Daily Mail.Mernyi himself has been targeted on the website. Laws in Austria ban Nazi propaganda and images, as well as holocaust denial. In the United States however speech exists nearly unrestrained. "It's fair to say we don't agree with what's on that website but we agree that free speech as defined by the United States takes precedence over what their views are," said an unnamed American official.In America freedom is paramount; speech is preserved – no matter how hatful it may be. Speech is only ever restricted in the case it infringes on the rights of another. The irony is however that the ban on Nazi and related speech in Austria was enacted at the insistence of the United States as a condition following the end of the Second World War.
You can share this story on social media: